Thomas Puls of the Cologne Institute for Economic Research (IW Köln) claims that the China-led One Belt, One Road (New Silk Road) land route through Kazakhstan, Russia and Belarus is just a "side effect" of Beijing's comprehensive project to develop new markets and expand its influence in Central Asia.
"China is pushing ahead with the idea of ​​a new Silk Road. In Europe, we are combining the idea of ​​the new Silk Road with new railway connections to China, but this is only a partial aspect of a much bigger plan. In fact, the One Belt One Road (OBOR) project, proposed in 2013, is the attempt to create a complex trading space in Eurasia to provide China with new growth opportunities," Puls wrote in his recent research work.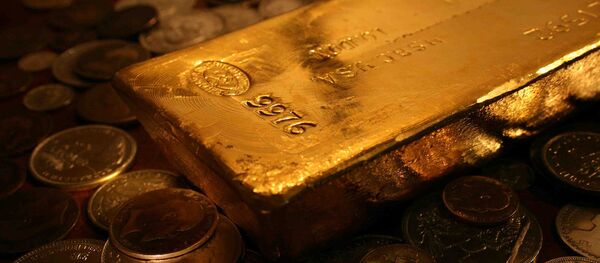 15 September 2016, 15:01 GMT
Citing foreign trade statistics, the German scientist referred to the fact "that more than 90 per cent of China's trade" is carried out through sea lanes.
"The sea transport is comparatively slow, but extremely cheap," the scientist noted, arguing that maritime routes will remain the backbone of world trade for decades to come. Therefore, he stressed, Beijing is "investing heavily in Asian, African and European ports within OBOR."
Against this background China's Silk Road Economic Belt rail route running through Eurasia is part of Beijing's broader plan of economic expansion in Eurasia in the first place, he believes.
In an interview with Deutsche Welle, Puls elaborated that China's railway corridor through Kazakhstan, Russia and Belarus is "not so much the corridor for delivering Chinese goods to Europe, but the creation of an integrated Eurasian economic space with the political and economic center in China."
© Sputnik / Anastasia Raevskaya
Kyrgyzstan is famous for its stunning nature and beautiful landscapes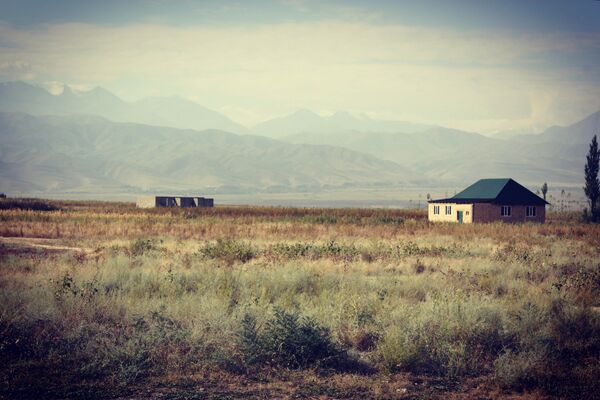 Kyrgyzstan is famous for its stunning nature and beautiful landscapes
© Sputnik / Anastasia Raevskaya
According to the German scientist, Beijing is seeking to involve Central Asian states including former Soviet Republics, such as Tajikistan, Kazakhstan, Uzbekistan, in its economic fold, eventually outpacing Russia in Eurasia.
"The Chinese have for thousands years considered their country a center of the world, the Middle Kingdom. This concept also lies at the heart of the initiative 'One Belt, One Road.' China lays claim to the leadership in Eurasia," Puls claimed, suggesting that in the long run the China-led New Silk Road land route will bypass Russia and run through Central Asia, Iran and Turkey.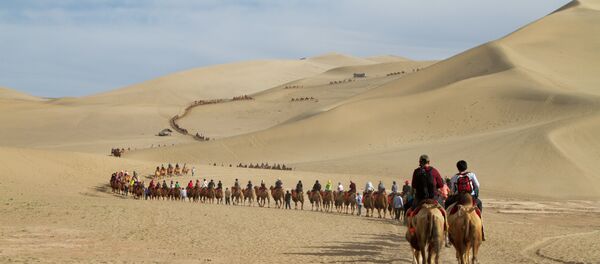 27 August 2016, 14:14 GMT
However, the German scientist has apparently overlooked the fact that China and Russia are by no means competitors in Eurasia. Quite the contrary, the countries have repeatedly
signaled their willingness to create a common trade space
. Furthermore, they pledged their commitment to the idea of a multi-polar world order.
What is more important, the countries have reached an agreement to integrate the China-led New Silk Road initiative with the rapidly growing Eurasian Economic Union (EAEU) founded by Russia, Kazakhstan and Belarus in May, 2014 and then joined by Armenia and Kyrgyzstan.
"Last year President Putin and President Xi Jinping signed the joint declaration on linking the Eurasian Economic Union and the Silk Road Economic Belt. Instead of being competitors in Eurasian region, EAEU countries and China declared the goal to build a common economic space. We place long-term prosperity and cooperation as our main interest," Russia's Ministry of Economic Development wrote in its official statement back in June, 2016.
Back in May President of Kazakhstan Nursultan Nazarbayev highlighted in his speech at the Supreme Eurasian Economic Council meeting that "it can be safely said that that Eurasian Economic Union has become a full-scale integration association," and stressed that "the free movement of goods and services within the EAEU is aligned with the Silk Road Economic Belt initiative advanced by the Chinese partners."
© Flickr / mariusz kluzniak
Astana golden hour. Kazakhstan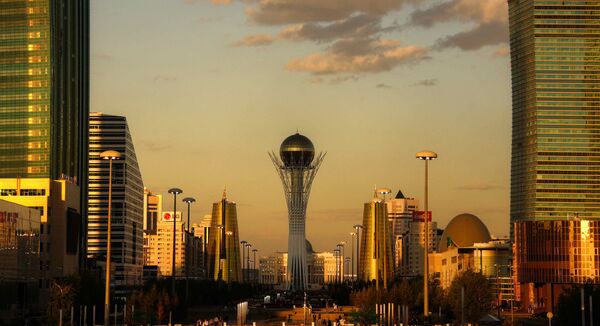 Astana golden hour. Kazakhstan
© Flickr / mariusz kluzniak
For his part, former Minister of Foreign Affairs of Kyrgyzstan Muratbek Imanaliev emphasized in his February opinion piece for the Valdai International Discussion Club, that Central Asian countries are "obviously enthusiastic" about the implementation of the EUEA and New Silk Road's projects.
"Currently Russia and China, just like other countries, are drafting new economic development models that are in tune with present-day realities… It would be useful for Kyrgyzstan and other Central Asian states to pay closer attention to such efforts," Imanaliev underscored, adding that Russia is playing the role of "integrator" in Eurasian cooperation projects.
Moreover, in one of his interviews with Sputnik Mathew Maavak, geostrategic analyst and doctoral candidate in Security Foresight at Universiti Teknologi Malaysia (UTM), highlighted the increasing importance of the New Silk Road's land route through Russia, referring to Washington's muscle-flexing in the South China Sea and the simmering threat of terrorism in the Middle East and Afghanistan.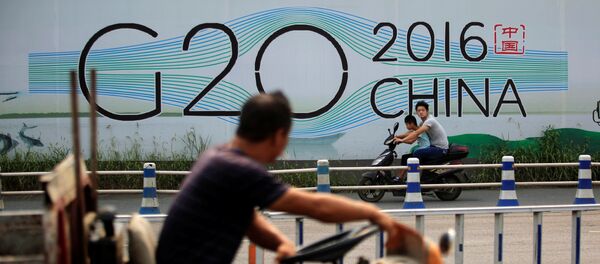 31 August 2016, 13:14 GMT
As for maritime routes linking Europe and Asia, here, again, Beijing is signaling its willingness to
collaborate closely with Moscow
.
As climate changes melt Arctic ice, Moscow and Beijing are seeking to revive the Northern Sea Route (NSR) running along the Russian Arctic coast from the Kara Sea, along Siberia, to the Bering Strait.  
"Calculated between the ports of Yokohama and Hamburg, the 7,200 nautical miles shipping distance between Asia and Europe using the NSR is 37 per cent shorter than the southern route via the Suez Canal," Kathrin Hille of Financial Times notes.
"An array of Silk Road projects now crisscross Eurasia, progressively networking east-west and north-south corridors through many an economic zone; an expanding connectivity and infrastructure development frenzy involving Russia, China, India, Pakistan, Iran, Southeast and Central Asia. Connectivity, now more than geography, is destiny," as Brazilian journalist Pepe Escobar stressed in his op-ed for Sputnik.