Fighter jets and patrol ships from both countries have been hounding each other near the small, uninhabited islets, seemingly setting the stage for an impending confrontation. Beijing's planes have been chased 407 times by Japanese fighter jets in the six months preceding September. This marks a  roughly 75 percent increase from 231 incidents over the same period last year, according to the Japanese Air Self-Defense Force.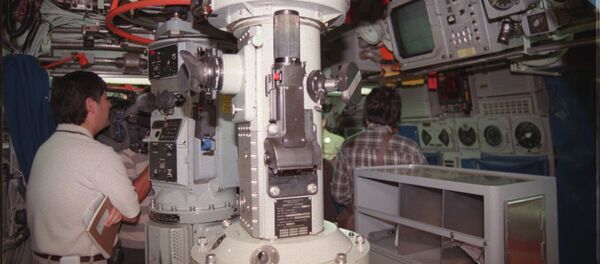 26 October 2016, 01:53 GMT
Wu Qian, Chinese Defence Ministry spokesman, maintains that Japan is interfering with training exercises and beefing up its surveillance while Beijing's air force acts in compliance with international law.
At a monthly briefing, Wu said, "What is more, when aircraft of the Japan Self-Defence Forces encounter Chinese aircraft, their radars light up, they let off infrared jamming projectiles and show other unprofessional, dangerous provocative behavior…This endangers the safety Chinese aircraft and personnel and is the root of the China-Japan maritime and air problem."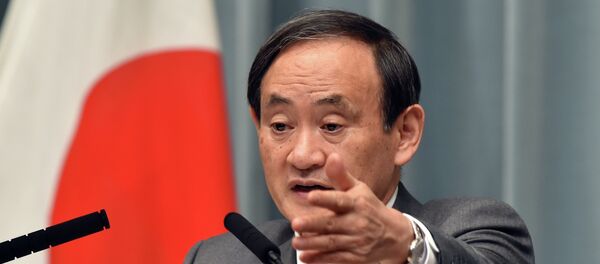 12 October 2016, 12:23 GMT
The spokesman added that he hoped Tokyo will avoid an incident by acting less aggressively. Part of the tension stems from Japan's support of a Hague decision in July that nullifies Chinese territorial claims in the South China Sea.
China rejected the ruling, the result of a complaint lodged by the Philippines, calling it "ill-founded" and saying the decision is "naturally null and void." The Chinese Communist Party's official media outlet, the People's Daily, commented, "The Chinese government and the Chinese people firmly oppose [the ruling] and will neither acknowledge it nor accept it," according to the Guardian.
Tokyo is in the process of fortifying ties with Vietnam and the Philippines, and on Thursday President Rodrigo Duterte said Manila is open to joining Japan in naval exercises. While visiting Yokohama, site of the Japanese Coast Guard's 3rd regional headquarters, Duterte said the joint exercises had been discussed "sort of in general terms" according to the Japan Times.
He called Prime Minister Shinzo Abe "courteous" and said Abe listened as Duterte explained his frustrations with Washington. "I told him of my sentiment, because it's like we are being treated (by the United States) like dogs, where you throw the bread far away every time you have an issue with me."