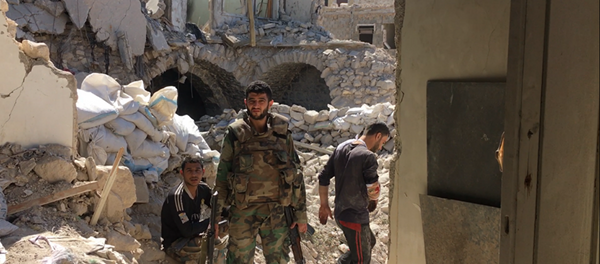 28 October 2016, 13:11 GMT
ALEPPO (Sputnik) – According to the Al Mayadeen channel, the militants were killed during the first wave of the terrorists' offensive on the government forces, which was launched on Friday.
No official data has been provided by the Syrian army.
On Saturday, the terrorists started the second stage of the offensive on Al-Zahraa, which the army and militia forces managed to repulse.
According to the data by intelligence agencies, over 8,000 militants were redeployed to some Khan Tuman and Kafr Hamrah districts during the humanitarian pause. The terrorists attempt to breach the blockade of the eastern Aleppo.