MOSCOW (Sputnik) — Following the latest release, the total number of leaked emails reached over 35,600.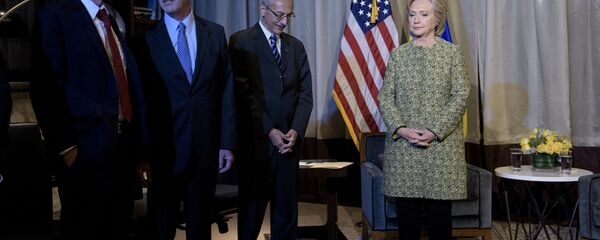 28 October 2016, 17:05 GMT
WikiLeaks published the first batch of emails on October 8.
On October 20, the whistleblowing website published a bunch of letters sent to or by Barack Obama before he became US president.
The previously published emails gave insight into the early stages of mapping out Clinton's presidential campaign strategy. The letters revealed, for example, that Clinton reversed her position on free trade agreements from enthusiastic support to strong opposition, as trade deals appeared to be a hot-button issue for many voters and one of the main talking points for Clinton's Democratic Party rival Senator Bernie Sanders and Republican candidate Donald Trump.