However the UK Home Office will neither comment nor confirm that it will investigate claims that one child refugee from the so-called Jungle camp is over 18 years of age.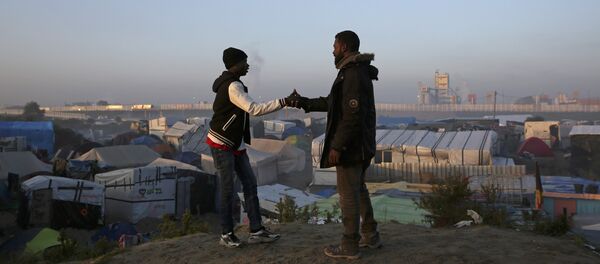 25 October 2016, 16:29 GMT
One refugee pictured arriving in the UK from France under the Dubs amendment claims to be 16, however The Sunday Times claims the child is actually 22 and had previously enrolled at a university in Kabul, Afghanistan.
The Home Office has issued the refugee with a date of birth of 1 January 1999 which makes him 17. He now lives in south London with his uncle and is one of at least four other young people who have been transferred to the UK from Calais.
"We do not routinely comment on individual cases," a Home Office spokesperson said, after the newspaper claimed that two university officials had confirmed he had attended courses. It added that if further information about an individual's age suggests they are over 18 — they will be processed through the adult system.
Meanwhile, a campaign is underway in Britain requesting that the mainstream media refrain from picturing and identifying the refugee children who arrive from Calais.
"Publication of photos and personal details can risk the security of unaccompanied young people who are known to be at a high risk of human trafficking and may be exposed to hate crime."
The petition states that the language used by many tabloid newspapers is "incendiary and inhumane."
"The deliberate questioning of age, without due care to safety or lawful processes, has the very real potential to expose individuals to abuse, racism and hatred whilst in the UK."
The Calais camp has been cleared and flattened by officials in France; many children have been left to live in shipping containers. ​Aid organizations say some children are still sleeping rough in the camp.
1500 kids in Calais container camp with no food or water and no one except vol orgs to help. Home office not on ground either #CalaisJungle

— stellacreasy (@stellacreasy) October 31, 2016
Children's anti-trafficking charity ECPAT, has called for an end of a so-called "trial by media" of the refugees who have arrived in the UK as it "undermines these young people's right to fair and impartial assessments of their individual circumstances."
People would be outraged if a dog owner left their pet locked overnight in a car but 1000 refugee kids abandoned in #CalaisJungle silence.

— Harry Leslie Smith (@Harryslaststand) October 31, 2016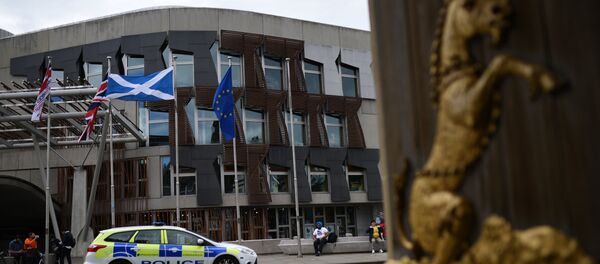 ​The "trial by media" is another example of the toxic narrative towards MPs, purported by many members of Britain's mainstream press, that has the danger to seep onto Britain's streets and into the mouths of people living in the UK, who are prepared to voice their anti-immigrant, anti-refugee rhetoric in pubic.
While those who show their support for vulnerable children and refugees are seemingly vilified for speaking out.
​The UK has so far received 274 refugees from the refugee camp that is no longer in Calais.