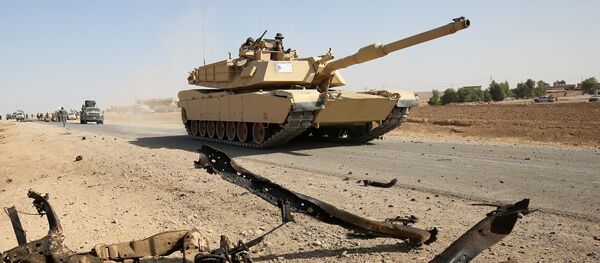 31 October 2016, 13:09 GMT
MOSCOW (Sputnik) — Anti-terrorist units of the Iraqi army have freed Bazwaya, a suburb of Mosul, and several nearby villages from Islamic State (ISIL or Daesh) militants, Lt. Gen. Abdul Amir Yarallah said Monday.
"Anti-terrorist units have liberated Bazwaya," Yarallah, the commander of the operations for the liberation of Mosul, announced, as quoted by Shafaq News Agency.
He also noted that national flags were raised over buildings in Bazwaya, which is adjacent to the eastern part of Mosul.
Iraqi federal police forces are said to have liberated the strategically important Suruj village, south of Mosul.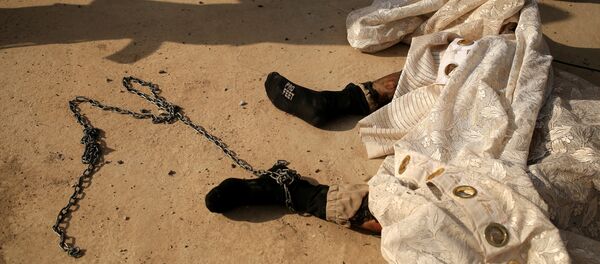 31 October 2016, 11:53 GMT
According to reports, the army has also liberated the villages of Tobruk and Tahrawa, southeast of Mosul. An army Twitter announcement also stated that a further two villages northeast of Mosul had been cleared of militants.
On Monday, Iraqi government forces resumed their offensive on Mosul after a three-day pause.
On October 17, Iraqi Prime Minister Haider Abadi announced the start of the operation to retake Mosul from the Daesh, a jihadist group outlawed in Russia and a number of other countries. More than 30,000 Iraqi and 4,000 Kurdish fighters are taking part in the offensive, backed by about 5,000 US troops and supported by US-led coalition airstrikes.