RIYADH/DUBAI (Sputnik) — Russia and Saudi Arabia share approaches to settling the conflict in Syria despite differences and maintain regular contacts on the topic, Russian Ambassador to Saudi Arabia Oleg Ozerov said Tuesday.
"When we speak about differences between Moscow and Riyadh, we must not lose sight of the fact that there is a lot of common ground between our countries concerning settlement in Syria," Ozerov told RIA Novosti.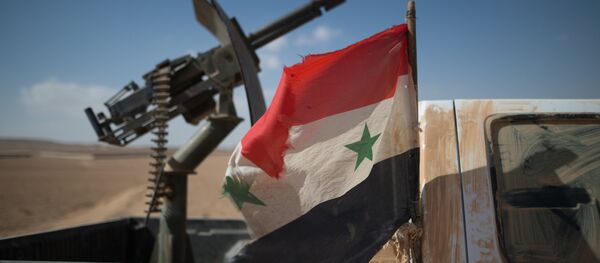 1 November 2016, 06:50 GMT
First and foremost, the envoy noted, is a common platform comprising primarily of the 2012 Geneva Communique.
"Everyone shares this platform, as well as the need to implement UN Security Council Resolution 2254 and the resolutions on Syria relating to humanitarian aspects," Ozerov said.
He stressed that Russia and Saudi Arabia maintain regular dialogue on Syria, and the subject is on the bilateral agenda starting at embassy-level contacts.
"We discuss this topic both on the bilateral level as well as at various international meetings in various formats, which is understandable and natural, because the Syrian issue is probably the most critical and most difficult to solve since the Cuban missile crisis," Ozerov observed.