MOSCOW (Sputnik) — "Once again, Australia lags behind other countries in its commitment to action on climate change," the Climate Council report concluded.
The Council published a study on global climate progress a day before the Paris climate deal comes into effect on November 4. The pact saw 197 nations last December agree to limit the global temperature rise to below 2 degrees Celsius above pre-industrial levels.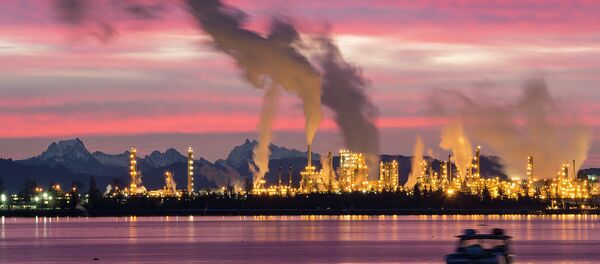 2 November 2016, 09:27 GMT
Australian authorities set the emissions reduction target at 26-28 percent by 2030, compared to 2005 levels, but the watchdog said the figures relied on measures that had not been implemented.
The Council criticized the nation's targets as "considerably less ambitious," adding the most recent updates of greenhouse gas emissions showed they were on the rise.
"Australia must cut emissions more deeply and rapidly if we are to contribute our fair share in meeting the climate change challenge," the report said.
Australia is yet to ratify the Paris climate deal, which has been endorsed by more than 55 countries responsible for 55 percent of global CO2 emissions, including China and the United States. The latter have raised concerns that the Australian government was not transparent enough on how it reported emissions.