"We would like to provide financial support to the family of the deceased pilot. I conveyed to [Foreign Minister Sergey] Lavrov that I was ready to pay a visit to the widow of the deceased Russian pilot, if she agrees to that, to offer my apologies and condolences," Cavusoglu told Rossiya-24 TV channel.
Earlier, the family of Russian military pilot Oleg Peshkov, who was killed after Turkey downed a Russian Su-24 aircraft in November 2015, will not accept any compensation from the Turkish government, a brother of the deceased pilot, Pavel Peshkov, said.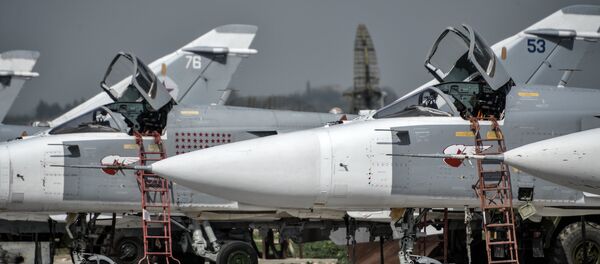 A Turkish F-16 fighter shot down the Russian Su-24 combat jet near the Turkish border in Syria on November 24, 2015. The aircraft was carrying out anti-terrorist operations in Syria. The incident caused a deterioration of relations between Ankara and Moscow, with Russian President Vladimir Putin calling it "a stab in the back." Russia has repeatedly said that Turkey should apologize for downing the plane and cover any material losses to the country and the pilot's family, as well as punish those responsible for the incident.
On June 27, the Kremlin's press office published a statement, in which it announced that Turkish President Recep Tayyip Erdogan had sent a letter to Russian President Vladimir Putin to apologize for the November 2015 incident.
Meanwhile, Turkey asked Russia to provide evidence proving that Alparslan Celik killed the pilot of Russia's Su-24 plane in Syria last year, Foreign Minister Mevlut Cavusoglu said Wednesday.
"If Russia has any documents, our prosecutors would ask to hand them over. And if Russia provides them we will hand them over to our prosecutors," Cavusoglu told Russia's Rossiya-24 TV channel.
He added that Celik, a suspected militant, had confessed to killing the pilot who ejected to safety after his frontline bomber was downed by a Turkish jet in November 2015. The second pilot survived.
The suspect is being held by Turkish authorities who are investigating his role in the pilot's murder. He had been arrested on cumulative charges, Cavusoglu said.