During a news conference Abdel Rahim al-Shemari, a Nineveh native said "A segment of displaced Nineveh residents, amounting to nearly 10,000, left homes at 15 villages for a few days and returned after liberation…Another segment left the province since the start of battles in October 17th, and those stand at 9000 persons." according to Iraqi News.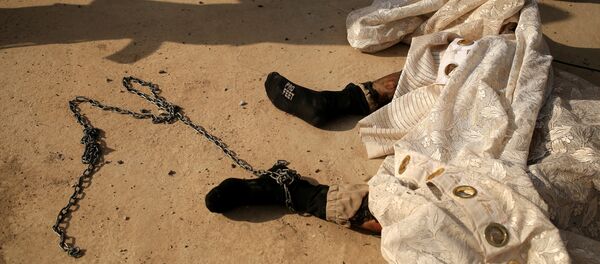 2 November 2016, 16:31 GMT
The US State Department estimated in September that there would be over a million migrants from Mosul as battles in the area intensified, and the United Nations reported similar numbers on Tuesday.
The effort to liberate Mosul, Daesh's last Iraqi holdout, is being fought by about 50,000 Kurdish Peshmerga soldiers, international US-led air forces and Iraqi government forces with the support of al-Hashd al-Shaabi otherwise known as Popular Mobilization Units, a coalition of Shia militia groups.
According to the BBC between 3,000 and 5,000 are currently in Mosul, and on Monday  Iraqi Prime Minister Haider al-Abadi told the jihadists that they could "either surrender or die." On the same day Bazwaya, the last occupied village in Mosul was retaken by units from the Counter-Terrorism Service (CTS).