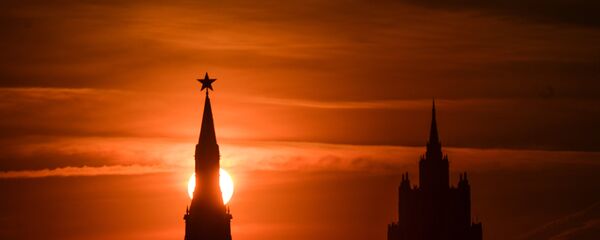 1 November 2016, 11:02 GMT
In an interview with Sputnik, Mary Dejevsky, who writes a column for
The Independent
, criticized the head of the UK's domestic counter-intelligence and security agency MI5 after the service's head launched into a tirade against Russia.
Director General Andrew Parker had alleged that Russia uses "increasingly aggressive" tactics, including "propaganda, espionage, subversion and cyberattacks" in pursuing its foreign policy abroad, in an interview with The Guardian.
The Russian embassy in the United Kingdom then responded that Parker's allegations that Russia uses aggressive tactics to spread its agenda abroad indicate that the UK intelligence chief has become caught up in his own propaganda.
"There was no particular pretext or occasion for the head of the MI5 giving this extensive interview," Dejevsky said.
She expressed surprise about Andrew Parker specifically focusing on Russia during the interview.
"There have been a lot of quite hostile statements on Russia by senior UK officials, including Foreign Secretary Boris Johnson. It seems to me that Britain has had especially harsh words for Russia without any particularly forceful reason," Dejevsky pointed out.
"The only thing that I can think of is that on the one hand, it may reflect the current lack power in Britain. They want to compensate for the fact that there is nothing particular that Britain can do about the situation in Syria, Lebanon and Ukraine," according to her.
"On the other hand, bashing Russia in Britain comes without any particular cost because if you try to bash, say, China, you may stay without plenty of hefty Chinese investments in the UK. Attacking Russia is sort of a cost-free alternative to show that you are trying to be strong without any particular diplomatic fallout," Dejevsky said.
Meanwhile, Moscow has also reacted to the publication, with Kremlin spokesman Dmitry Peskov stating that the allegations are unsubstantiated and lack any evidence backing them.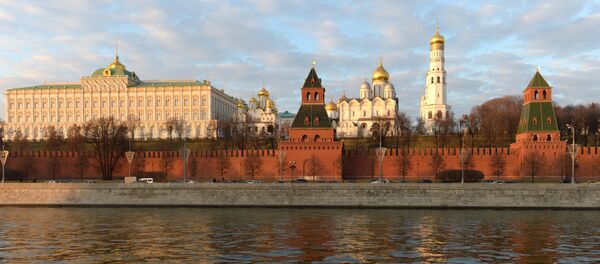 As a domestic security service, MI5 doesn't deal with foreign intelligence, which is handled by MI6.
Since 2014, relations between Russia and the West, including the United Kingdom, have deteriorated amid the crisis in Ukraine.
The United States, the European Union and some of their allies introduced several rounds of anti-Russia sanctions after Crimea's reunification with Russia and Moscow's alleged involvement in the Ukrainian conflict.
UK Foreign Secretary Boris Johnson also threatened Russia and Syria with more sanctions in October after fighting escalated in the northern Syrian city of Aleppo.