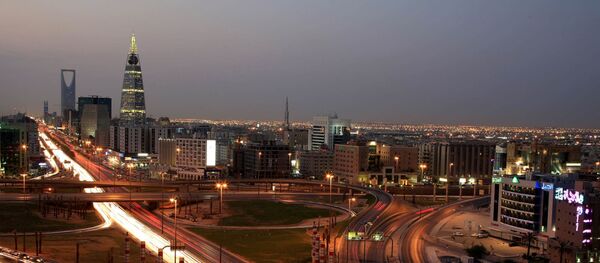 31 August 2016, 20:14 GMT
The member of the royal Al Saud family who received the flogging at a prison in Jeddah has not been named, nor has his crime been made public. He is said to also have been sentenced to prison, though it is unclear for how long.
Local outlet Okayz Daily reports that the prince did have a medical check to ensure he was in good enough health to endure the lashes before they were carried out.
Earlier this month, Riyadh executed Prince Turki bin Saud al-Kabir for fatally shooting a man named Adel al-Mahemid during a fight. Kabir was the first member of the royal family to be executed in more than four decades — since Prince Faisal bin Musaid was beheaded for assassinating King Faisal in 1975.
Kabir was the 134th person to be executed in Saudi Arabia in 2016 — where murder, drug trafficking, armed robbery, apostasy and rape can all carry the death penalty under Islamic law. Typically, the executions are carried out by beheading in a public square.
According to figures from Amnesty International, Saudi Arabia has the third highest rate of executions after Iran and Pakistan — though China is not included on the list as their execution data is kept secret. It is believed that if they were included they would top the list.
In August, a 28-year-old Saudi man was sentenced to 10 years in prison and 2,000 lashes for tweeting that he is an atheist. Under a law introduced under King Abdullah in 2014, atheism is defined as "terrorism."