MOSCOW (Sputnik) — Speaking with the representatives of Russian business community, who are currently participating in an Antarctic expedition, Putin said:
"As I know, there are people among you, who are ready to participate in research of the continent, I know that you have the ideas to support our scientists… and all the specialists, who are involved in this prospective research… Russia's presence in the Antarctic region is vitally important."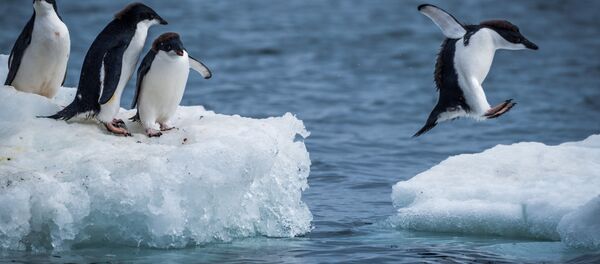 30 October 2016, 08:40 GMT
The Russian leader said the research activities in the region around the South Pole helps in exploration of the Earth, adding that more than 80 percent of the planet's fresh water was in the Antarctic region.
The Antarctica was discovered by the expedition led by Russian explorers Fabian Gottlieb von Bellingshausen and Mikhail Lazarev in 1820. Since then, Russian scientists have been involved in exploration of the southern continent. According to the international Antarctic Treaty, only scientific activities are allowed to be held at the continent.