Underscoring that the air raid on the Syrian Army was not a coincidence (the government troops were pounding Daesh), Assad said in in interview with Serbia's Politika newspaper, as quoted by Syrian news agency Sana Thursday:
"It was premeditated attack by the American forces, because ISIS [Daesh] was shrinking because of the Syrian and Russian and Iranian cooperation against ISIS [Daesh], and because al-Nusra which is al-Qaeda-affiliated group had been defeated in many areas in Syria, so the Americans wanted to undermine the position of the Syrian Army; they attacked our army in Deir ez-Zor."
US warplanes hit Syrian government troops near the eastern city of Deir ez-Zor on September 17, leaving over 80 people killed. The Pentagon said initially that the airstrike was a mistake and targeted Daesh militants, while a number of Syrian officials stated that the attack was intentional.
He added that the attack on a large area near Deir ez-Zor airport lasted for over an hour and was accompanied by "many raids."
"So, it was a premeditated attack in order to allow IS [Daesh] to take that position, and IS [Daesh] attacked those hills, and took those hills right away in less than one hour after the attack," Assad reiterated.
Britain, Australia and Denmark confirmed their air forces' participation in the deadly airstrikes.
US, Allies Responsible for Ceasefire Failures in Syria
The United States and its Western allies bear the brunt of responsibility for the failure of the latest cessation of hostilities in Syria, Assaid said.
"West, mainly the United States… always ask for ceasefire only when the terrorists are in a bad situation, not for the civilians," Assad told Politika.
The leader of the Arab republic deplored the backers of opposition fighters for taking advantage of lulls in violence to provide logistic support, armament and other reinforcements.
"When it didn't work, they ask the terrorists to make it fail or to start attacking again. So who's to blame? It's the United States and its allies, the Western countries, because for them, terrorists and terrorism are a card they want to play on the Syrian arena, it's not a value, they're not against terrorists," he stressed.
Assad further pointed out that Washington wages a "war of attrition" against Syria, Iran and Russia, "that's how they look at it."
"That's why not only this ceasefire; every attempt regarding ceasefire or political moving or political initiative, every failure of these things, the United States was to be blamed," he asserted.
Russia, US Unlikely to Join Forces to Eradicate Terrorism
Russia and the United States are not likely to join forces to counter terrorism because of differing values, the Syrian president said in the interview.
"We hope, but in reality, no, for a simple reason: because the Russians based their politics on values, beside their interest," Assad told Politika. "So, the Russians are very serious and very determined to continue fighting the terrorists."
He contrasted that approach to Washington's policy that he described as "we can use the terrorists."
"I mean the Americans, they wanted to use the terrorists as a card to play the political game to serve their own interests at the expense of the interests of other countries in the world," Assad stressed.
Syria has been mired in civil war since 2011, with government forces loyal to President Bashar Assad fighting numerous opposition groups and terrorist organizations such as Daesh and al-Nusra Front.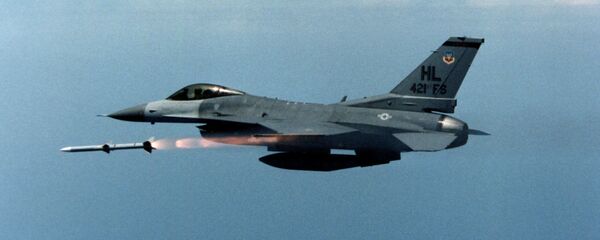 26 September 2016, 12:19 GMT
Since the war's beginning it has claimed lives of thousands of people and displaced millions more. The international community has undertaken steps to end the Syrian conflict and to solve the humanitarian crisis in the Middle Eastern country.
Moscow launched a counterterrorist air campaign in Syria on September 30, 2015, at Assad's request.
The Syrian civil war has been raging for over five years, with all diplomatic efforts by Russia, the United States and other mediators so far failing to completely stop violence. Deir ez-Zor, which is still held by Syrian government forces, has been under siege of Daesh since July 2014. Daesh, a terrorist organization outlawed in many countries, including the United States and Russia, took over large swathes of Syria and Iraq the same year.
The US-led coalition has been carrying out anti-Daesh strikes since September 2014 without Syrian government consent.