MOSCOW (Sputnik) —According to the WikiLeaks dump, Clinton said Corbyn was elected as party was looking to move "far left."
"The British Labor Party disposed of its… leader, David Miliband, because they were mad at him… And they moved to the left and put his brother [Ed Miliband] in as leader because the British labor movement wanted it… When David Cameron thumped him in the election, they reached the interesting conclusion that they lost because they hadn't moved far left enough, and so they went out and practically got a guy off the street," Clinton said on October 19, 2015 speaking at the fund-raising event organized by the Hillary for America campaign, as quoted in the email addressed to Hillary Clinton's campaign chair John Podesta.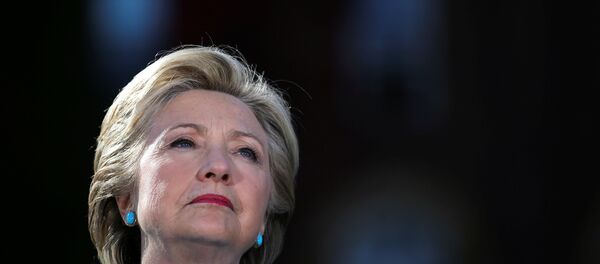 8 November 2016, 21:26 GMT
Bill Clinton linked the situation in the United Kingdom with the situation in the crisis-torn Greece adding that such situation was possible if people felt shafted and did not expect anything they simply would want "the maddest person in the room" to represent them.
In September 2015, Corbyn was elected as the leader of the Labour Party after the party's defeat in the May 2015 general election.