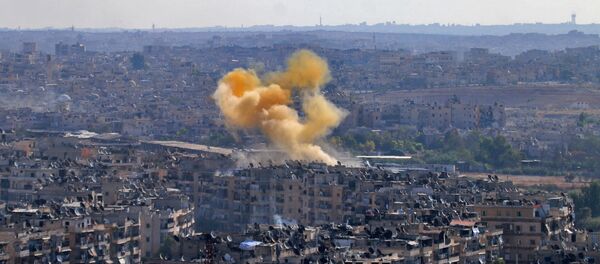 7 November 2016, 21:21 GMT
GENEVA (Sputnik)
–
Medical evacuation of even 10 patients with families, instead of the previously agreed 200 in eastern Aleppo, Syria, has failed due to a lack of security guarantees, a senior official at the International Committee of the Red Cross (ICRC) told Sputnik.
"In the beginning, discussions were round the figure you mentioned — 200 critically injured and family members," Robert Mardini, the ICRC's regional director for the Middle East, said.
"During the discussions, the number of 200 went to 10 persons with families — that was the final figure articulated in the discussion, and even this didn't happen because we didn't have enough security guarantees to carry out this medical evacuation," he said. "So nothing happened."