MOSCOW (Sputnik) — The joint efforts of Iraq and the United States in the war on terror will not be affected by Donald Trump's becoming a president-elect, on the contrary it will be enhanced, Saad Hadithi, spokesman of Iraqi Prime Minister Haider Abadi, told Sputnik on Wednesday.
"During the campaign, Trump said that he will be firm in dealing with the terrorist organizations, which complies with the Iraqi government's view on terrorism, and that will be an important factor in increasing the current military and logistical support, so this will not be affected with the inauguration of Trump but on the contrary it will continue and will even grow," Hadithi said.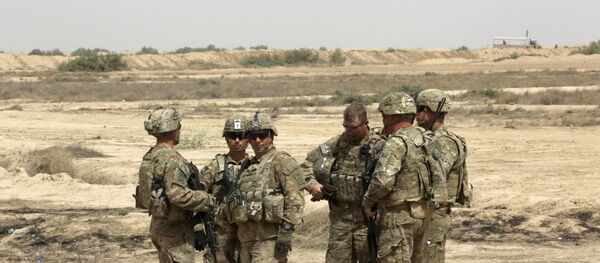 3 November 2016, 19:27 GMT
Hadithi added that relations between Iraq and the United States are based on mutual interests and are governed by the strategic framework agreement signed between the two countries, regardless who the president is.
Earlier in the day, Trump won the US presidential elections despite most opinion polls predicting his defeat to Democratic Party nominee Hillary Clinton. Trump got 289 electoral votes against Hillary Clinton's 218 votes out of 270 needed to win, according to the CNN.