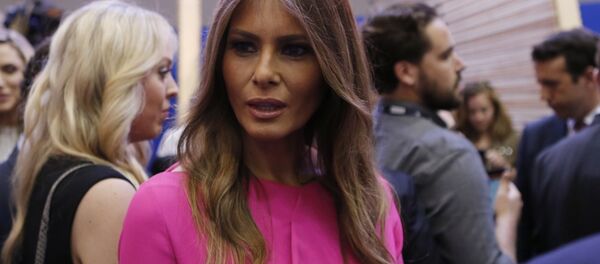 2 September 2016, 00:33 GMT
Following Donald Trump's emphatic election win over Democratic rival Hillary Clinton, Melania Trump is set to become the country's next first lady.
Where does the new First Lady come from?
Melania was born in a small Slovenian town called Sevnica, then in the former Yugoslavia. Her parents are Viktor Knavs, who managed car dealerships for a state-owned vehicle manufacturer, and Amalija Knavs, who worked as a pattern-maker at a local clothing factory.
Melania studied architecture at the University of Ljubljana, but left early to pursue a modeling career. In 1988 she signed a contract with a modeling agency in Milan, where she moved four years later.
The future First Lady moved to New York in 1996, and continued her work as a model. In 1998 she attended a party at the Kit Kat Club in New York, where she met future US President Donald Trump.
​Did you know?
Melania will bring a number of firsts to the White House. While she is not the first foreign-born first lady (Louisa Adams, wife of John Quincy Adams, was born in London), she is the first non-native speaker of English. 
In fact, brainy Melania can speak five languages:  Slovenian, English, French, German and Serbian.
Melania and Donald married in 2005, and the future first lady gave birth to their son Barron a year later. Barron also speaks fluent Slovenian and communicates regularly with Melania's parents, who have moved to the US and live close to the next President and his wife in an apartment in Trump Tower, Manhattan.
While Melania is not the first model to become First Lady, some of her shoots were more risqué than those by Betty Ford and Pat Nixon, who had both worked as models before they entered the White House. 
​She will be the first First Lady to have taken part in a naked photo-shoot, for GQ magazine in 2000.
Melania Trump in the White House
Melania's approach to the White House is expected to be more reserved than her predecessor Michelle Obama, or indeed Hillary Clinton.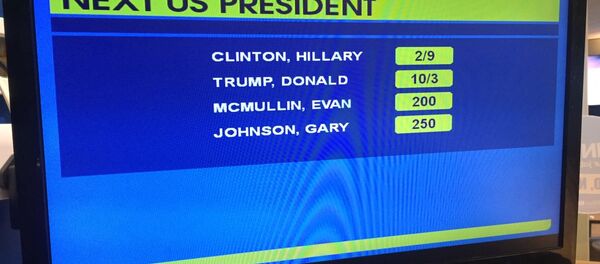 9 November 2016, 15:14 GMT
Michelle Obama has supported political initiatives including a drive to combat childhood obesity, and a push in support of the right of girls to receive education.
During her time as First Lady, Hillary Clinton headed a task force on health care, and tried unsuccessfully to establish universal health insurance.
In a 1999 interview with the New York Times, before Trump's previous tilt at the Presidency in 2000, Melania said that she sees herself as a "traditional" first lady, who would support her husband.
''I would be very traditional. Like Betty Ford or Jackie Kennedy. I would support him," Melania said.