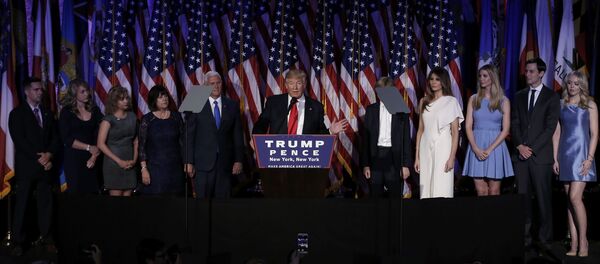 9 November 2016, 07:49 GMT
According to Kremlin, President Putin sent a telegram to Donald Trump, congratulating him on his victory in the US presidential election and wishing him success in taking on the serious task of being head of state.
"In a telegram, Putin expressed hope toward joint work to lift Russian-US relations from the state of crisis, as well as to address the pressing issues of the international agenda and the search for effective responses to global security challenges," the Kremlin said.
In the telegram, Putin expressed hope that the crisis in US-Russia relations will be overcome through joint work.
Putin also said he hopes that dialogue between Moscow and Washington, taking into account positions of both countries, meets the interests of the US and Russia.