MOSCOW (Sputnik) — Palestine hopes that cooperation between US President-elect Donald Trump and Moscow on the Israel-Palestine issue will make a substantial contribution to its peaceful resolution, the Palestinian ambassador to Russia told Sputnik on Thursday.
"Regarding Trump's victory: away from diplomacy we hope that he can make some difference mainly in the Palestinian-Israeli issue, if there would [be] a joint Russian-American approach," Abdel Hafiz Nofal said.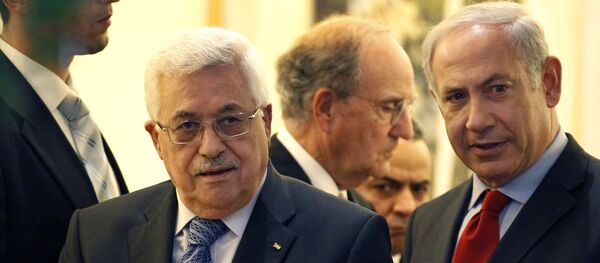 9 November 2016, 13:26 GMT
On Wednesday, Russian Deputy Prime Minister Sergei Prikhodko said that Russia would continue to call on Israel and Palestine to resume dialogue as soon as possible.
Israeli Prime Minister Benjamin Netanyahu and Palestinian President Mahmoud Abbas earlier agreed to bilateral talks in principle, but have repeatedly shifted blame onto the other side for the lack of definite date for the negotiations.
Palestinians seek diplomatic recognition for their independent state on the territories of the West Bank, including East Jerusalem, which is partially occupied by Israel, and the Gaza Strip. The Israeli government refuses to recognize Palestine as an independent political and diplomatic entity, and builds settlements on the occupied areas, despite objections from the United Nations.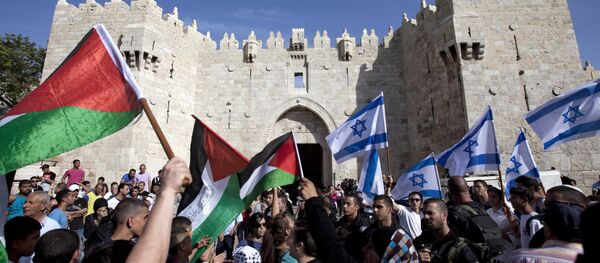 8 November 2016, 16:03 GMT
The most recent round of peace talks between the Israelis and Palestinians was initiated by the United States in mid-2013 but ended in an impasse almost a year later.
On June 3, 2016, an international conference on the Israeli-Palestinian settlement took place in Paris. Both Russia and the United States took part in the event as part of the Middle East Quartet, which also includes the European Union and the United Nations. The sides called on Israel and Palestine to engage in direct negotiations on the basis of corresponding UN Security Council resolutions.
Outside the Middle East Quartet, Russia and the United States are not cooperating on settling the Israeli-Palestinian conflict.