MOSCOW (Sputnik) — The Iraqi Security Forces (ISF) discovered an underground prison where some 950 people had been held captive by Daesh terrorists in one of the districts of Mosul, the Office of the UN High Commissioner for Human Rights said in a statement Friday.
"Last Monday, 7 November, the ISF reportedly found in Shura sub-district of Mosul an underground prison containing 961 people, all of them Sunni, and many of them former ISF officers or members of the Iraqi Islamic Party," the statement read.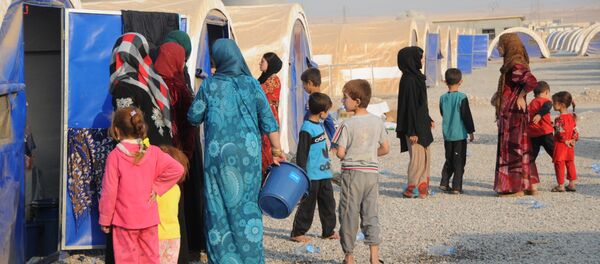 11 November 2016, 14:26 GMT
The prison reportedly had cages measuring 3.3 by 1.6 feet, while the captives suffered malnutrition and torture, according to the United Nations.
The Daesh terrorist group, outlawed in Russia and multiple other states, overran the northern Syrian city of Mosul in 2014 and declared a caliphate in the captured territories. The Iraqi prime minister announced a campaign on October 17 to reclaim the key Daesh stronghold, with mixed forces of Iraqi army, Kurdish militias and Sunni Arab tribesmen advancing from south, east and north.