Swedish singer, songwriter and pop icon Zara Larsson recently took home two honors at the 2016 MTV European Music Awards in Rotterdam and in her home country is rather renowned for her feminist stance. However, when it comes to US politics her tones is very different as she wished that the elderly US citizens, who allegedly bought Donald Trump's bid to "make America great again" and ensured his victory, should die.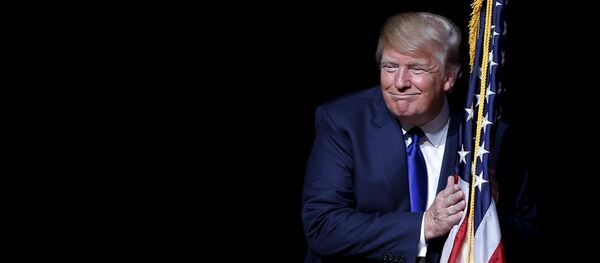 9 November 2016, 14:21 GMT
​Larsson's ethically questionable tweet was shared and 'liked' thousands of times and gathered mixed reactions around Twitter. Some concurred with her radical feminist leftist ideas, assigning the blame to senior US citizens, whereas others expressed a vehement disagreement, urging the 18-year-old teen idol to delete her "ageist" post.
"So you want my loveable, compassionate mother DEAD?" one shocked Twitter user asked Larsson.
Previously, Larsson caused a stir by attacking a Swedish summer festival for its gender bias, on the grounds that the roster was dominated by male artists.
Predictably, the sharp-tongued Zara Larsson was far from the only Swedish media personality who was disgusted by Trump's triumph, taking into account the unrelenting eulogies for Hillary Clinton from Swedish mainstream media in the weeks leading up to the US presidential election.
Swedish Radio contributor Ametist Azordegan, who happens to be of Iranian origin, claimed that white people were the problem, since the elderly white "were saying their last word" on the international arena.
"What we are hearing right now is the white man's last roar. Somehow, its echoes linger on," Azordegan wrote on Facebook, claiming it was white seniors who were the driving force behind Brexit and Trump's victory, both of which came as nasty surprises for the Swedish liberal left.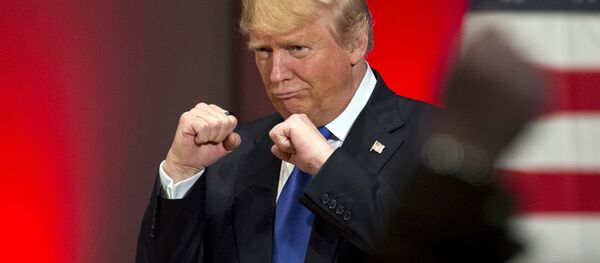 10 November 2016, 08:42 GMT
Azordegan is confident, however, that even such "setbacks" as the victory of Trump, who in Sweden enjoys the reputation of a "hate-monger chauvinist," will not stop the development of equality, gender equality, women's rights and LGBTQ issues.
Greek-Swedish columnist, television hostess and human rights activist Alexandra Pascalidou said in her comment on the US election on Twitter that the people lost and populism won. In a subsequent tweet she wrote that the ring-wing was a minority that can and must be defeated.
​Peter Wolodarski, editor-in-chief of Sweden's largest daily newspaper Dagens Nyheter, lamented the loss of his favorite candidate in an editorial and warned that democracy was at stake, as the outcome of the US election somehow came out all wrong, from his point of view at least.
"The choice of Donald Trump is a disaster for all who believe in an open and democratic world, founded on human rights," Wolodarski wrote, warning of a new, unpredictable, and dangerous Trump era.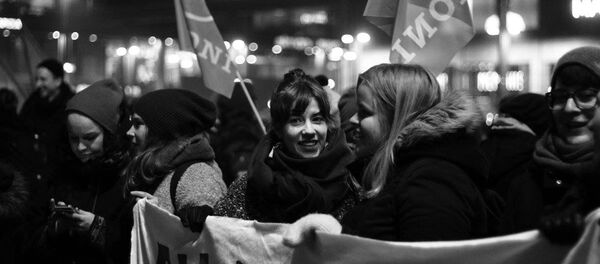 10 November 2016, 13:10 GMT
At the same time, more practical and realistic Nordic politicians and media profiles have toned down their rabid anti-Trump rhetoric to a more acceptable level to embrace the new reality.
Nevertheless, Norwegian professor Kalle Moene warned that these last-ditch attempts may not be enough, as Trump may prove more unforgiving than previously thought.
"All in all, politicians have to be a little thick-skinned. Trump has proved to have a somewhat thin skin. Consequently, he might prove to have a better memory for insults than other politicians," Moene told Norwegian national broadcaster NRK.