MOSCOW (Sputnik) — Gazprom expects that gas export to non-CIS countries will remain high during November and December, deputy chairman of Gazprom Alexander Medvedev stated in early November.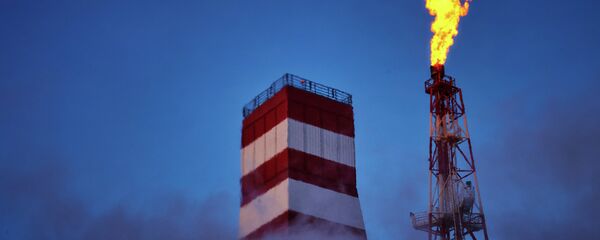 1 November 2016, 07:51 GMT
"On November 11, Gazprom, for the sixth time this fall, recorded a new historical maximum daily volume of gas supplies to non-CIS countries — 597.9 million cubic meters. It is an increase of 6.2 million cubic meters compared to November 10, when the previous record was set, which is comparable to the current daily volume of supplies to several European countries, such as Croatia or Denmark," the company said in a statement.
As previously reported by the company, Gazprom's supplies to non-CIS countries in January-October increased by 10 percent compared to the same period last year. According to last year's data, the company's deliveries in January-October 2015 amounted to 130.8 billion cubic meters.