After deliberating for 25 hours, the Hamilton County jury of 10 whites and two blacks said it could not come to a unanimous decision the morning of November 12. 
2 November 2016, 14:49 GMT
"It's obvious to me you have made a sincere and contentious effort," Judge Megan Shanahan said. A new hearing date has been set for November 28 to determine if the case will re-tried. 
Tensing remains free on a $1 million bond.
On July 19, 2015, University of Cincinnati police officer Ray Tensing, then 25, pulled over 43-year-old Sam DuBose for having a missing license plate. Within minutes, DuBose was dead, shot in the head by Tensing. 
Tensing testified that he feared for his life in the encounter. He said he had reached for DuBose's keys, had his arm caught in the car door, and as the car began to roll forward slowly, feared being run over or pinned to a guard rail nearby. Tensing fired once into the car, but claimed in emotional testimony that he had no intention of killing DuBose. 
Prosecutors repeatedly said the evidence did not match Tensing's account of events. 
To convict Tensing of murder, which carries a sentence of 15 years to life in prison, the jury would have had to find that he purposefully killed DuBose. Prosecution experts who analyzed Tensing's body camera footage of the event argued that the officer was not being dragged by the car; defense experts said Tensing's actions were justified because his body was twisted violently.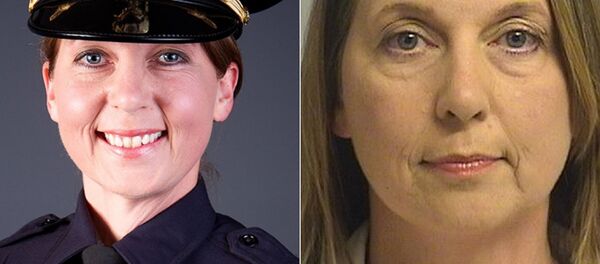 23 September 2016, 22:35 GMT
DuBose, who had a long history of minor drug and traffic convictions, had marijuana and cash in the car and was desperate to get away, defense attorneys argued. 
The incident prompted the University of Cincinnati to overhaul the oversight system for its campus police, including hiring independent risk consulting firm Kroll Inc. to review the shooting and recommend reforms within the department. Cincinnati.com reports that Kroll found the shooting "preventable" and says Tensing used poor judgement and improper police tactics after pulling DuBose over and then misled superiors about what actually happened. 
The death of DuBose is only one of many deaths of unarmed black men at the hands of police officers over the past few years that have drawn public attention – if not punishment. 
According to the Associated Press, Hamilton County Prosecutor Joe Deters suggested during the trial that the shooting was racially motivated, highlighting the Confederate flag shirt Tensing was wearing under his uniform the day of the shooting and pointing out that eight of every 10 drivers the officer pulled over were black, a rate higher than any other university police officer.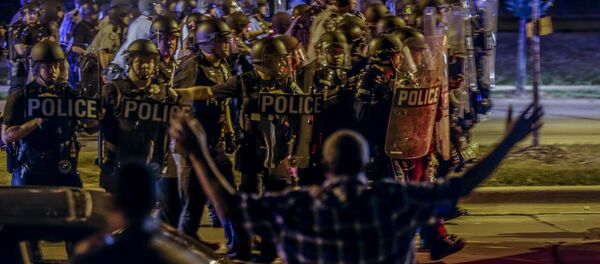 17 August 2016, 13:08 GMT
Tensing insisted that the flag on the shirt meant nothing and that he wasn't racist. 
Tensing was fired from the University of Cincinnati police after his indictment. The university settled with DuBose's family for $4.85 million and free undergraduate tuition for DuBose's children.
Tensing had three years of police experience when he joined the university police 2014 and no record of using deadly force.