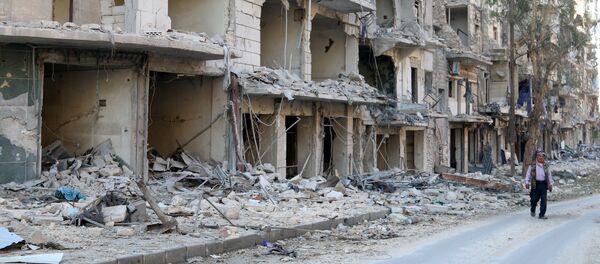 12 November 2016, 07:57 GMT
MOSCOW (Sputnik) — On October 27, the OPCW-UN Joint Investigative Mechanism (JIM) expert panel released the fourth report, which, in particular, claimed that the government of Syrian President Bashar Assad had
used chemical weapons
at least three times in the country throughout 2014-2015.
"At the November 11 session of the executive council of OPCW in The Hague, as a result of a many-moved combination actively using 'regional solidarity,' the member states were able to impose an anti-Syrian decision based on, essentially, unconvincing conclusions… of the OPCW-UN Joint Investigative Mechanism (JIM) expert panel on the use of chemical weapons in the country," the Russian ministry said in a statement.
Moscow is expecting "the further escalation of anti-Syrian sentiments in the Organization for the Prohibition of Chemical Weapons and the UN Security Council," the Foreign Ministry stressed.