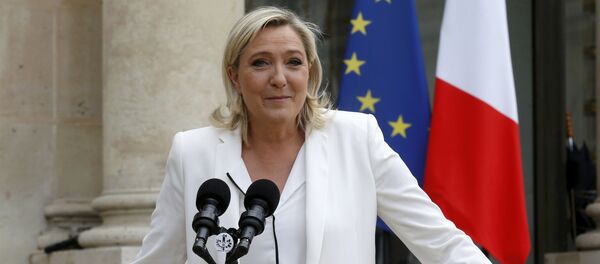 8 November 2016, 09:30 GMT
LONDON (Sputnik) — The French politician complimented Russian President Vladimir Putin on his "though-out protectionism" and his goal to protect his country and its identity.
"Russia is a European country, and, if we want strong Europe, we should hold talks with Russia," Le Pen told The BBC in an interview released on Sunday.
Le Pen said that "there are reasons to be worried" when asked if Russia should be considered a threat.
In 2014, relations between Russia and the European Union deteriorated amid the crisis in Ukraine. The European Union along with the United States introduced several rounds of anti-Russia sanctions over Moscow's alleged involvement in the Ukrainian conflict, which the Kremlin has firmly denied.