In an interview with Sputnik Gilbert Mercier, a US-based French journalist, shared his views on Trump's astonishing victory, his promise to investigate Hillary Clinton and George Soros' alleged involvement in anti-Trump protests; Mercier gave his prognosis of how the situation will unfold after the election.
Donald Trump's win in the US presidential election has triggered a storm of questions; one of them is what Trump's very first moves on the world arena after the inauguration will be.
Trump's Very First Moves on World Arena
"Trump's first move on the world arena should be to have face to face meetings with world leaders to mend the very tense current relationships between the United States, Russia and China," French author and editor-in-chief of News Junkie Post Gilbert Mercier suggested in his interview with Sputnik.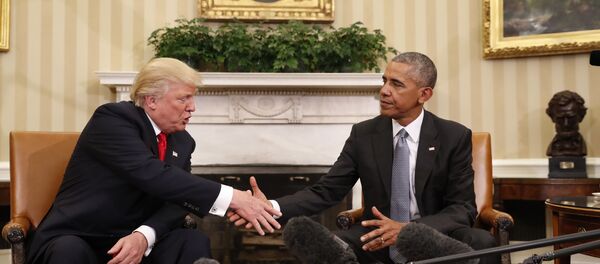 12 November 2016, 16:42 GMT
"A diplomatic effort should be on his agenda to diffuse the notion that
the world could be on the verge of world war III
. The dialogue could be in the context of a special G20 summit, for example. This would allow the biggest nations to be on the same page. President-elect Trump is an outsider, which is one of main reasons he was elected. Therefore he can have the luxury to think and act outside the box," the journalist stressed.
In his latest political column in News Junkie Post the journalist pointed out that the newly elected American President needs to define which role model — in American history — he will emulate.
Trump may become a "healer-in-chief" like Abraham Lincoln who was the US president at the end of the Civil War; or he may take the role of Franklin Delano Roosevelt, who managed to get America out of the 1930s Great Depression.
"The third one, who has wrongly been vilified, should be Richard Nixon. Nixon is of course remembered for Watergate, but he had some great foreign policy accomplishments such as extracting the US from its military quagmire in Vietnam which he did in 1975, and also establishing a relationship with China," Mercier emphasized.
"This could be used by a Trump administration to finally end its war in Afghanistan which as all empires know is unwinnable," he remarked.
New Scenario: Multi-Polar World With No Empires
Will the US policy of global hegemony continue under Trump or will America's domestic affairs become the focus of his attention?
"History proves, unfortunately, that nations who had empires tend to have a collective nostalgia for it," Mercier responded, "But all empires have an expiration date, and in my opinion, it is time for the current empire of the West lead by the United States to understand this notion."
"Right now I think that there are roughly two possible geopolitical tracks: either we will go back to a Cold War situation with the West (US, EU and Canada) on one side and Russia and China on the other, or, and this is a much better alternative scenario: a multi-polar world with no empires," the journalist highlighted.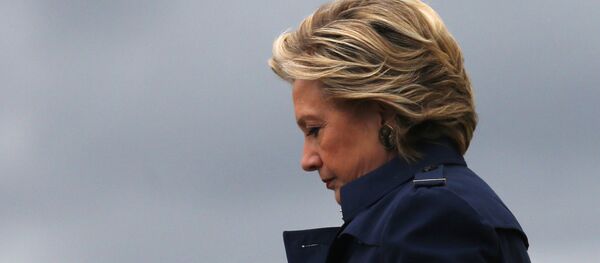 11 November 2016, 17:16 GMT
According to the author, the US hegemony doctrine has failed. What is more important, many Americans are aware of it.
Time will tell whether or not the US policy of domination will continue, but the appointment of key cabinet position figures will be "a good barometer" of this.
"Names are considered for the position, some of them not good at all such as hawkish John Bolton. Instead, what President Trump could do is, for the sake of bipartisanship, keep John Kerry or better yet appoint someone like Ron Paul, a Republican with a strongly non-interventionist Libertarian stand," the journalist suggested.
"Instead of focusing on waging wars worldwide to cater to the military-industrial complex and the war profiteers of Wall Street, a Trump administration should focus on rebuilding America's infrastructure, and I think it will," Mercier continued.
"Trade agreements such as Bill Clinton's NAFTA have left the US manufacturing sector in shambles. Detroit, Michigan used to have a thriving economy, and thanks largely to NAFTA, it is essentially an urban waste land. What is called here the 'rust belt' played a large role in Trump's victory. Blue collar workers know what globalization has done to them," he stressed.
Lone Warrior? 'Trump Was Elected as the Anti-Establishment Candidate'
Do many support Trump within the US and European political/financial establishment or is he a "lone warrior?" Is "the house of Trump built on quick sand?"
Mercier emphasized that Trump was an anti-establishment candidate and this is precisely the reason why he was elected. However, the newly-elected president needs experienced advisers to keep his promise to "Drain the Swamp."
"President Trump is not familiar with the intrigue of DC, but he has some extremely experienced politicians to help him navigate the murky waters," he noted.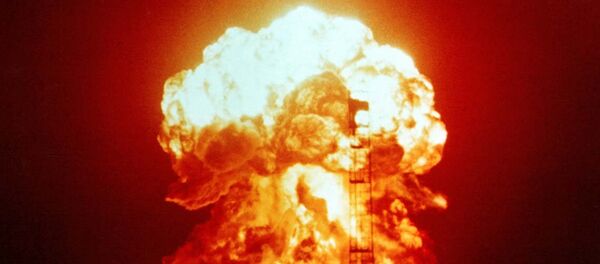 10 November 2016, 18:35 GMT
"The man who will be watching the president's back with Congress is likely to be Newt Gingrich, a bright and shrewd politician who used to be speaker of the house," Mercier assumed, "Trump is also likely to appoint former mayor of New York Rudolf Guilliani as attorney general in his administration. Both supported him tirelessly during the campaign."
However, the "financial swamp" is yet another issue for Trump, according to the journalist.
"The Trump administration's pick for Treasury will give an indication if the president truly wants to curtail the power of Wall Street on elected officials. The name of Steven Mnuchin, formerly at Goldman Sachs, has been mentioned to head the Treasury, this would not be a good sign," he observed.
Still, Mercier highlighted, "Mr. Trump is a billionaire, therefore, thinking he will be against the financial elite would be naive."
What Trump really needs to do, according to the author, is "to put emphasis on decreasing the political power of Wall Street and state or individual players with so much money that they think they can buy elections."
Eurocrats' Anxiety: 'People Rethinking Globalization Worldwide'
Trump's victory has become a source of deep anxiety for Eurocrats and European leaders. Can we expect the present ruling elite in Europe to be displaced by a new group? What kind of politicians will come out on top if it happens?
"The elites, either political or financial, are allergic to change. They like the comfort of the "business as usual" status quo," Mercier responded.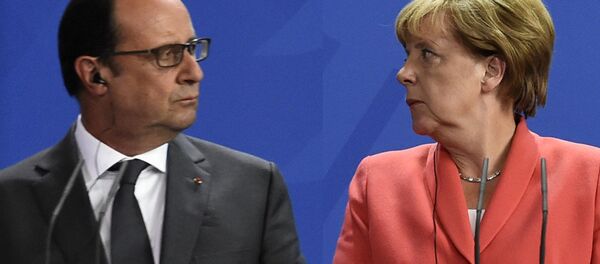 11 November 2016, 16:14 GMT
"The problem resides in this: most have forgotten to be national leaders, and instead are catering to either Washington or globalist organizations such as the World Bank and the International Monetary Fund (IMF)," he underscored.
According to the journalist, a strikingly similar populist movement of "draining the swamp" is taking place in Europe and a prime example of this process is the UK's Brexit vote.
"People are rethinking globalization worldwide, because too many of them have become economic collateral damage of it. The same push is happening in France which should help a Gaulliste such as Dominique de Villepin regain political clout," the French journalist stressed.
'Lock Her Up!' Will Trump Investigate Hillary Clinton?
Is it possible that Donald Trump will fulfill his election promise to order a special prosecutor to investigate Hillary Clinton and everyone connected to the so-called "email scandal"?
"The question of prosecutingthe Clintons and may be others, such as president Obama, by the upcoming Trump administration is tricky as it could alienate half of the public opinion," Mercier believes.
"I think that it will depend on how the Clintons, their surrogates and sponsors behave themselves during the transition period until the inauguration in January. They stand a better chance if they don't encourage civil unrest to contest the validity of the election. At the moment it seems that they are tempted to do that," the journalist noted.
"For, example, on Friday, Senator Harry Reid was calling president-elect Trump a 'sexual predator' in an Op-ed piece published in both the Huffington Post and Mother Jones," Mercier pointed out.
"This type of action will not help the case of the Clintons in regards to their money laundering through the Clinton Foundation," he added.
"The foundation will be likely shut down," the journalist predicted, "and the large sum of money, which was apparently stolen from donations to rebuild Haiti, as my colleague Dady Chery co-editor in chief at News Junkie Post help exposed, should be return to the Haitian people.
"Potentially the Clintons could face charges under the RICO act," he suggested.
© REUTERS / William Gagan /
A police officer sprays the crowd with an irritant during a protest against the election of Republican Donald Trump as President of the United States in Portland, Oregon, U.S. November 12, 2016.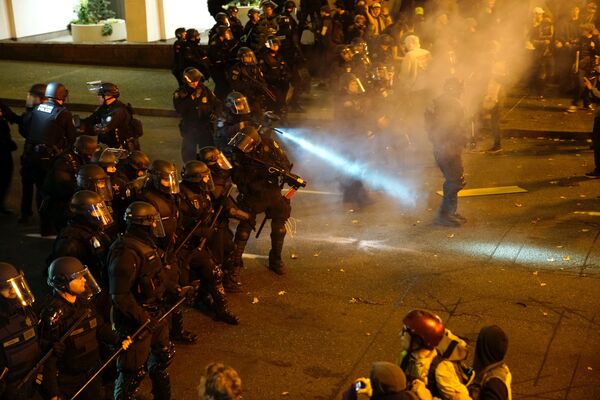 A police officer sprays the crowd with an irritant during a protest against the election of Republican Donald Trump as President of the United States in Portland, Oregon, U.S. November 12, 2016.
Old Gambler: Does Soros Have Hand in Anti-Trump Protests?
Gilbert Mercier also commented on the wave of anti-Trump protests which erupted in the US after Donald Trump won the election.
Mercier emphasized that some of comments made during the early stages of Trump's campaign were indeed damaging, like, for example his seemingly anti-Muslim statements and his promise to build a wall between the US and Mexico.
"That said, it appears that the protests are in large part manufactured and financed indirectly by a key figure and the éminence grise of the Clintons: financier George Soros," the journalist highlighted.
"It is done through organizations such as Move On, Change.org and Answer Coalition. George Soros is widely considered to be a Clinton puppet master. It is for valid and documented reasons," he pointed out, adding that the multi-billionaire "has an interesting curriculum vitae."
The French author recalled that on September 16, 1992 Soros crushed the British Pound.
"He shorted the Bank of England with a fire sale of 10 billion British Pounds, made 1.8 billion in the process and ruined the life of million British citizens," he emphasized.
As Malaysian academic Mathew Maavak noted in one of his interviews with Sputnik, Soros was also spotted manipulating currencies in Southeast Asia back in 1997.
The billionaire was allegedly behind the Asian financial crisis in 1997, which started in Thailand with the financial collapse of the Thai baht, the country's national currency.
"For the past 15 years Mr. Soros decided to have even more power and he diversified his portfolio by investing in media organizations, and countless NGOs. In the US' 'Orwellian Empire' Soros has become the shadowy Minister of Truth and started investing in press organizations big and small," Mercier told Sputnik.
"Mr. Soros lost a lot of money on the US election, but when you gamble on a horse often you lose," the journalist added.