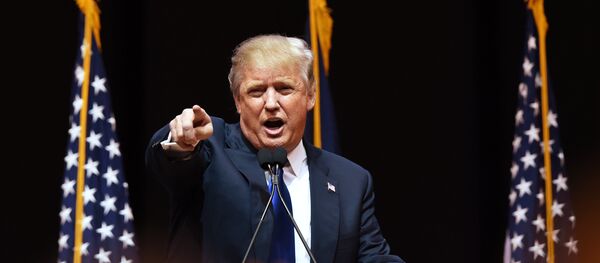 13 November 2016, 11:36 GMT
On Tuesday, Republican candidate Donald Trump
secured a victory
in the United States presidential election with 290 electoral votes against his rival Hillary Clinton's 232.
Trump's unexpected victory astounded leaders across the globe and is predicted to have a serious impact on the entire global political environment.
In particular, many European leaders had no doubt that Hillary Clinton would win the White House. For example, it was reported that the French presidential administration had prepared on October 8 only one letter of congratulations, addressed to Clinton.
However, a close look at what is happening in the United States shows that Trump's victory was not that unexpected, said Yves Pozzo di Borgo, a French senator from the Union of Democrats and Independents (UDI) and a member of the Commission for Foreign Affairs, Defense and Armed Forces.
"Trump's victory was a shock for many. But for those who understand the situation in the US it was not unpredictable. There are deep changes underway in the American political elite. Many people are just tired of the establishment represented by Hillary Clinton," Yves Pozzo di Borgo told Sputnik France.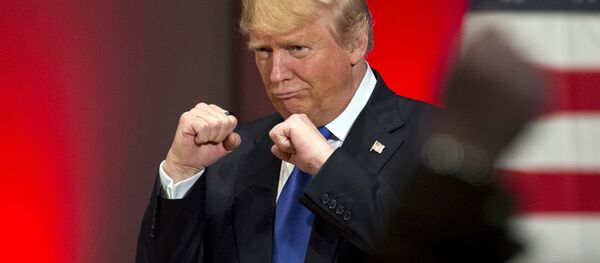 12 November 2016, 08:05 GMT
The politician also shared thoughts on the possible consequences of Trump's victory for Europe.
He suggested that during Trump's presidency the European Union will have an opportunity to develop European security, increase its role in NATO and decrease the alliance's dependency on the US.
Di Borgo also expressed hope that there will be normalization between Washington and Moscow in the near future.
"Possibly, tensions between the US and Russia will ease. Trump's victory will also have a positive effect on the Syrian crisis, the situation in Europe and the Ukrainian crisis. It could also help make progress in the situation over anti-Russian sanctions. A thaw between Washington and Moscow would improve the situation in Europe and across the world and help stop anti-Russian paranoia," the politician said.
George Clement, a member of the French Donald Trump Supporting Committee, also noted that Trump's victory was not actually unexpected but major media did not cover the situation as is.
"Anyway, media was biased. There is a problem with media, including in the US. It has become a tool in the government's hands. This is proved by the development of the Internet and social media which has undermined the dominance of traditional media," Clement told Sputnik France.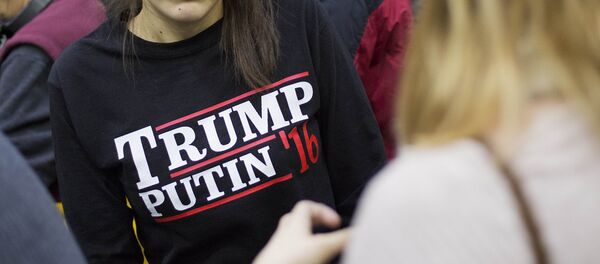 13 November 2016, 05:39 GMT
French lawmaker Guy Geoffroy from the Republicans Party underscored that Trump's victory was a logical result of the democratic electoral process in the US.
"Americans made their choice. They want the government to listen to them and they want their interests to be taken into account," he said.
However, Geoffroy warned of premature conclusions on what type of president Donald Trump is going to be.
"I listened to Trump's speech after the election. I believe that he would be a capable president. America needs him, in order to be successful and to develop. This is a very positive sign for the entire world. But I'm trying to be very cautious because there was only one speech, but after being elected Trump looks much better than before," he said.