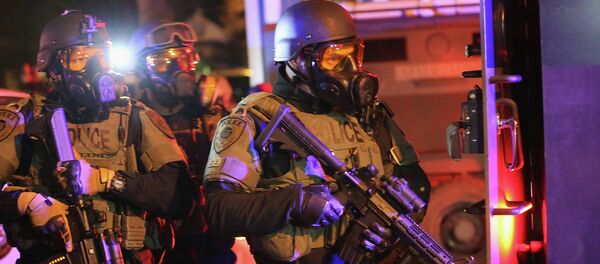 11 October 2016, 21:51 GMT
WASHINGTON (Sputnik) — The American Civil Liberties Union (ACLU) has received a record number of donations after Donald Trump won the 2016 US presidential election, ACLU Executive Director Anthony Romero said in a press release.
"We have… heard from thousands of people offering to volunteer their time and services and have received roughly 120,000 donations, totaling more than $7.2 million," Romero said on Monday.
The ACLU noted that the number of its followers on social media has increased by 25 percent within five day.
"Since Election Day, the ACLU has seen a renewed sense of urgency from hundreds of thousands of Americans to protect civil liberties,' Romero added.
The ACLU also noted it would focus on advocating against the creating an immigrant deportation force and against defunding reproductive health service provider Planned Parenthood.
In addition, the ACLU will fight to prevent the adoption of "stop-and-frisk" policies and the banning Muslim immigrants entry in the United States until their personal information and intentions are checked by US authorities, according to the release.
On November 8, Trump captured the US presidency in a landslide election victory that stunned his opponents. After the election, the ACLU issued a statement urging Trump to reconsider some of the promises he made on the campaign trail.
In the course of his campaign, Trump stated he would build a wall on the US-Mexico border to stop the flow of illegal immigration; deport illegal immigrants; ban the entry of immigrants and ban refugees from Islamic countries facing unrest, among others.