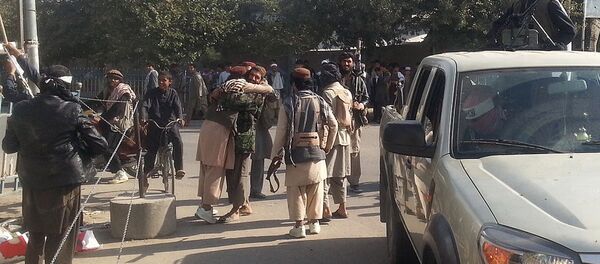 15 October 2015, 17:25 GMT
MOSCOW (Sputnik) — Afghan President Ashraf Ghani asked the UN Security Council's sanction committee during a Monday meeting to add a few terrorists, including Mullah Haibatullah Akhundzada, the leader of Taliban, to the sanctions list, media reported.
"We want the names of terrorists including the name of Taliban leader Mullah Haibatullah added to the UN's sanction list," the president's Monday statement said, as quoted by the TOLO News outlet.
The UN Security Council's sanction committee reportedly agreed to listen to the Aghan government's opinion on who should be included to the list and expressed readiness to help Afghanistan restore peace in the country and find a way to shut down the access to funding for terrorists.
Afghan government has been engulfed in a conflict with the continuing Taliban insurgency. The instability has persisted in the country since the 2001 US-led invasion to defeat the Taliban and al-Qaeda in the wake of the 9/11 attacks in the United States.