The cat-killing spree, which began a year ago in South London, has now spread to many cities across the UK. Tony Jenkins, co-founder of the South Norwood Animal Rescue Liberty (SNARL) — a local organization leading the Croydon cat killer investigation — is keen that the killer is not just referred to as operating solely in Croydon.
"We've had confirmed cases all across London, Birmingham, Manchester and the whole of the M25 area," Tony Jenkins of SNARL, told Sputnik.
"We want the message to get out there that it's happening all over London and other parts of the UK, not just Croydon. There have been postmortem examinations in Birmingham, St Albans, Northamptonshire, Brackley, Maidstone and Margate. We're waiting for the results of postmortem examinations from vets in Maidenhead, Sheffield, Nottingham and Essex."
But as mutilations continue, a morgue in South London is running out of room while the police continue the search for the cat killer, fearing "copycat" murders.
"The forensic evidence suggests it is one person as there are no copycat killings yet — but if there is, we might have to accept that the killer is training someone else," Mr. Jenkins told Sputnik. 
'Under House Arrest'
Meanwhile one cat owner who lives in Croydon, who wanted to remain anonymous, revealed to Sputnik how it felt to know the cat killer is still at large.
"It feels very unsettling that for such a long time nobody has been able to find out who this sick individual is," they told Sputnik, adding that since the mutilations, they have changed the way their cat is looked after.
"Our cat used to run around the garden and explore the surrounding area a lot on its own, but following the mutilations it's a whole different story as we've stopped letting it out unsupervised.
"We bought a cat leash and walk it in the garden, it's not allowed to go out on its own during the day and definitely not at night time.
"The cat's under house arrest basically."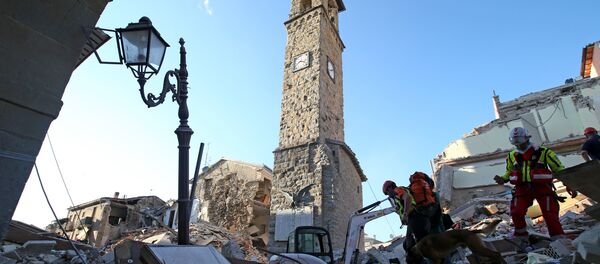 10 September 2016, 04:34 GMT
The car owner, who is clearly worried says, "Something more could be done to find this twisted individual. There needs to be a bigger campaign, maybe even national, to find him or her."
Tony Jenkins who runs his voluntary animal rescue charity SNARL with his wife, said police in London are taking it "really seriously," but other forces in the UK need to follow suit.
"The forensic team in Croydon is fantastic — but other forces need to take it more seriously," Mr. Jenkins told Sputnik, adding that the killer has identifiable traits.
"It's the way the cuts are made, the knife used and position where heads are cut off. There are more details that I can't divulge, other aspects that suggest it is being carried out by the same person. 36 out of the 170 dead cat bodies point to it being the same person,"," Mr Jenkins said.
However, for the cat owner in Croydon who agreed to speak to Sputnik — the public should be made more aware of the "distressing" situation.
"The police and local council should raise awareness among the general population, not just cat owners. These are murders after all, it's a criminal offense, so this person needs to be found just like any murderer.
© Sputnik / Alexander Vilf
 / Go to the mediabank
"Just because these are animals being mutilated, doesn"t mean the offense matters less."
"Just because these are animals being mutilated, doesn"t mean the offense matters less."
© Sputnik / Alexander Vilf
/
"A lot of people in South London, not just cat owners, are asking the question — what if cat's are just the start? What if this individual is going to move onto people next? This reiterates the fact that this person must be found," the South London-based cat owner told Sputnik.
Chilling information has also been revealed that the cat killer often uses chicken to coax the felines in.
"We know some cats have been murdered with chicken," Tony Jenkins said, "luring cats in and then returning them, dead, to where he or she found them."
Mr. Jenkins reiterated his advice to cat owners in Britain — not just Croydon — to keep their felines in at night and remain vigilant.
"If you see someone coaxing a cat late at night, phone the police," Mr. Jenkins told Sputnik.