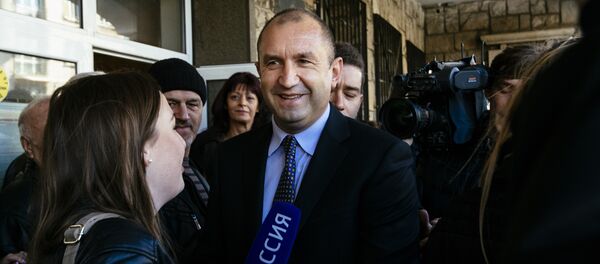 13 November 2016, 21:17 GMT
MOSCOW (Sputnik) — Last Sunday, the Bulgarians failed to elect their president from 21 different candidates in the first round, while Radev gathered over 25 percent of popular support and almost 22 percent of voters polled their votes for Tsetska Tsacheva from the country's ruling GERB party.
According to the CEC, Tsacheva has received 36.2 percent of votes, with 99.3 percent of polling stations counted in the second round of voting.
Radev will take office for a five-year term on January 22.