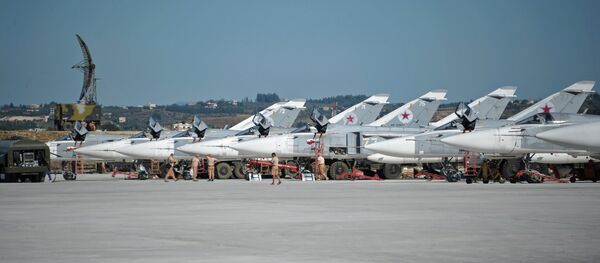 12 November 2016, 01:11 GMT
DAMASCUS (Sputnik) — The Syrian government cannot predict the actions of the US President-elect Donald Trump, but will welcome him if he intends to fight terrorism, the Syrian President Bashar Assad said.
"So, we cannot tell anything about what he's [Trump] going to do, but if, let's say if he is going to fight the terrorists, of course we are going to be ally, natural ally in that regard with the Russian, with the Iranian, with many other countries who wanted to defeat the terrorists," Assad told Portuguese television broadcaster RTP in an interview released on Tuesday.
The US-led coalition of more than 60 nations has been conducting airstrikes against Daesh terrorist group, which is banned in many states, in Syria and Iraq since 2014. The strikes have not been authorized by Assad's government or the UN Security Council.
Ahead of the US presidential elections, Trump has said that the United States should stop trying to overthrow Assad and instead start looking for a diplomatic solution jointly with Russia.