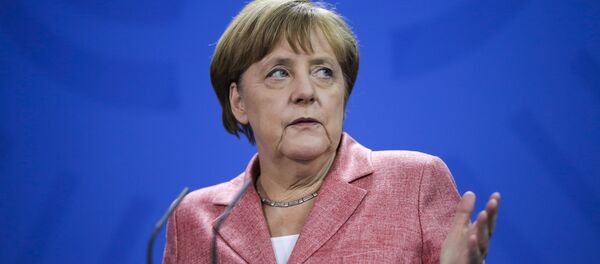 3 September 2016, 16:10 GMT
MOSCOW (Sputnik) –  Angela Merkel will seek the fourth term as the German chancellor in the federal elections set to be held next year, member of the Christian Democratic Union party, led by Merkel, and Chairman of the Bundestag's Committee on Foreign Affairs Norbert Roettgen said Tuesday.
"She will run for chancellor … She is absolutely determined, willing, and ready to contribute to strengthen the international liberal order. But we can't see the chancellor or Germany as last man standing," Roettgen told CNN in an interview.
The next German federal elections are set to be held between August 27 and October 22, 2017.
Merkel, first appointed as chancellor in November 2005, became the first female chancellor in the history of the country. Following the 2009 and 2013 federal elections, Merkel was reappointed as the chancellor.