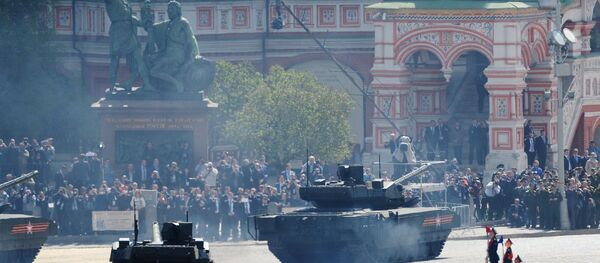 15 August 2016, 16:01 GMT
MOSCOW (Sputnik) — Speaking at a meeting with defense industry representatives and government officials responsible for defense sector development, Putin said he expected the timely completion of the supplies of 5,700 new military hardware pieces and 3,800 upgrades.
"The troops received more than 5,500 units of armaments and military equipment. This includes more than 60 new and 130 upgraded aircraft and helicopters, a multirole submarine, over 609 anti-aircraft missiles, missile systems and complexes, 55 radar stations, 310 new and 460 modernized tanks and armored vehicles," Putin said.