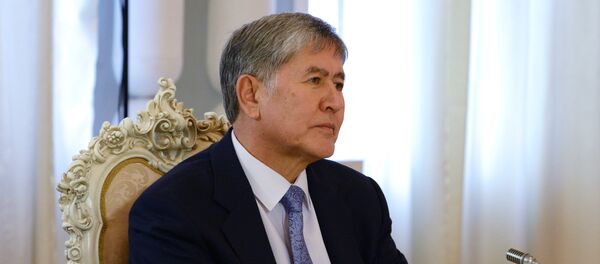 24 October 2016, 08:32 GMT
BISHKEK (Sputnik) — Almost 25 percent of the border between the two countries remained without proper demarcation following the split of the Soviet Union, which has led to multiple conflicts on the border.
"The working groups of the Republic of Kyrgyzstan and the Republic of Uzbekistan on the delimitation of the Kurgyz-Uzbek state border held a new meeting in the city of Fergana on November 8-13. During this meeting, a list of certain stretches of the border, for which the two sides had similar proposals, has been agreed," the press office of the Kyrgyz government said Tuesday.
For a few months in 2016, Kyrgyzstan and Uzbekistan closed down all the checkpoints on the shared border, but recently the relationship between the two countries seems to have improved. Since the talks on the delimitation resumed, the countries have had five meetings.
The Kyrgyz government's press office added that two more meetings are expected to take place before the end of the year.