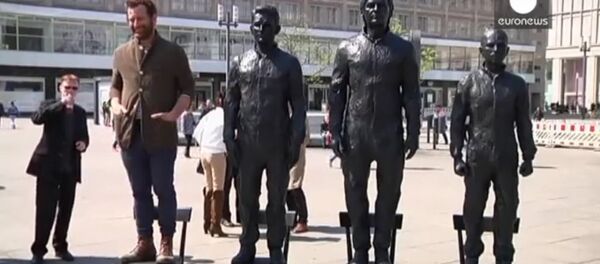 11 November 2016, 18:48 GMT
Lawyers for Assange say that they are hopeful that Swedish prosecutors will also close the rape case against him after concluding their questioning of him in London on Tuesday. His lawyers argued that the Swedish prosecutors have made procedural mistakes in the investigation into their client.
"The interview with Julian Assange at the Ecuadorian Embassy in London has ended. The results of the interview will later be reported from Ecuador to the Swedish prosecutors in a written statement. After this report, the prosecutors will take a view on the continuation of the investigation," a statement from the Swedish Prosecution Authority read.
Assange has been residing at the Ecuadorian Embassy in London ever since 2012, fearing that he will be extradited to Sweden on accusations of rape. The WikiLeaks founder denies the allegations, saying they are part of Washington's efforts to get him handed over to the United States where he is wanted for leaking thousands of top-secret documents.
"Mr. Assange fully cooperated with the investigation during the interrogation, despite our concerns about a number of violations in the process of the case and the fact that his Swedish lawyer was not allowed in for questioning," his lawyer Jennifer Robinson said in a statement.
"We expect that based on the available evidence the Swedish prosecutor closes the case, but if it does not, and will be an indictment, we will collect all the violations and appeal against them," the statement continued.
On Tuesday, his lawyer also announced that Assange will remain in the Ecuadorian Embassy until his case in the United States is settled.
Following the election, a Change.org petition was launched calling on the president-elect to pardon Assange. The petition currently has nearly 20,000 signatures.