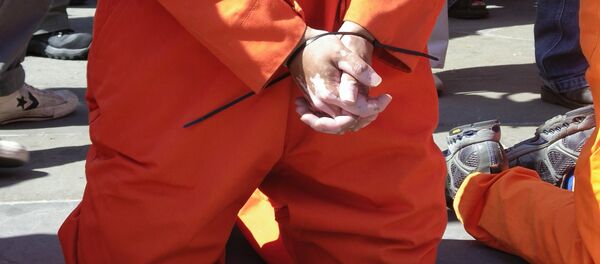 6 October 2016, 21:52 GMT
In an interview with Sputnik, Ray McGovern, a veteran CIA officer turned political activist, said that the media has succeeded in making most America believe that torture works although it never has.
The interview came after the release of the latest report by Prosecutor of the International Criminal Court Fatou Bensouda who said that the CIA and US forces in Afghanistan may have committed war crimes during the interrogation of detainees in 2003 and 2004.
The possible crimes included torture, cruel treatment, outrages upon personal dignity and even rape. Furthermore, the alleged war crimes extended also to secret detention facilities in Eastern Europe.
Bensouda stressed that the possible offences may be the result of "approved interrogation techniques" rather than isolated incidents. However, she did not indicate whether the International Criminal Court would launch a full investigation into the matter.
Speaking to Sputnik, Ray McGovern said that he welcomes the report because " to my great dismay, [US] President Obama was afraid of holding them [all those in the CIA who were involved in torture] accountable."
Calling Obama a creature of the establishment, he specifically pointed the finger at US media outlets which he said prompted ordinary US to believe that torture is a necessary thing.
"The media has persuaded most of the American public that torture works even though it does not work. It is illegal because it's always wrong, it's in the same moral category as slavery or rape," Ray McGovern said.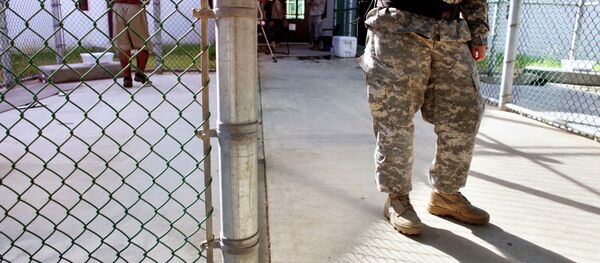 Meanwhile, a RIA Novosti source in the Russian Foreign Ministry has reported that Moscow would welcome an investigation into possible war crimes in Afghanistan, allegedly committed by the US military.
US troops entered Afghanistan in 2001 following the 9/11 attacks. Their aim was to overthrow the Taliban regime and fight the al-Qaeda terrorist group which had taken refuge in the country.
The White House originally planned to withdraw all US troops in 2014, but had to extend the operation to help the current Afghan leadership fight the relentless Taliban insurgency.