Moscow's StartUpShow is a buzzing event on the tech social calendar. With support from Sputnik, small and medium-sized startups from over 30 countries get to show all the juicy new tech they have been developing.
A unique tipster device
How many discount cards do you typically carry with you? When Vladimir Kuznetsov found he had over 300 of these cards, he realized that a solution was needed.
"After many hours of reflection, it finally occurred to me that a special device was needed, containing all the information about the cards and which would show the relevant card at the right time. We did a tipster keychain based on this principle," he told Sputnik.
Kuznetsov said that aside from being able to store discount cards with its built-in card reader,  the newest version of tipster can store electronic keys, entrance keys for home intercom systems as well as a built-in flashlight and watch.
The device operates for up to 3 months without recharging and is password protected.
"Green" fuel
Bearing in mind that there is nothing new under the sun, Andrey Morozov, head of the Amalthea Group, decided to revive the coal-water fuel technology.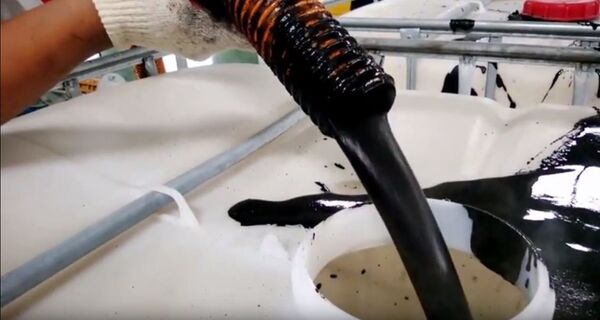 Water-coal fuel
According to him, the transition from the direct combustion of coal in a variety of combustion devices to water-coal fuel will be crucial solution for the coal-fired power industry.
Water-coal fuel is a mixture of finely ground coal and water, which  can be stored, transported by road and rail tanks or pumped through pipelines.
"Water-coal fuel has been known since the Soviet times. This technology was developed mainly with a view to reducing the cost of transportation of coal for long distances. In the 1990s, a test 260-km long coal pipeline was even created but the project was finally closed due to the economic situation in Russian at the time," Morozov told Sputnik.
According to him, the coal-water fuel technology helps to efficiently burn coal, minimize harmful emissions and reduce the cost of the resulting heat.Morozov said customers in South Korea, Uzbekistan, Poland, Hungary and Switzerland have already signaled their interest for his project.
Wind power
How will mankind be able to cover ever-increasing energy costs? Designer Alexander Mozgovoy from the southern Russian town of Taganrog has been working on a wind engine with a controlled sail.
© Sputnik
Alexander Mozgovoy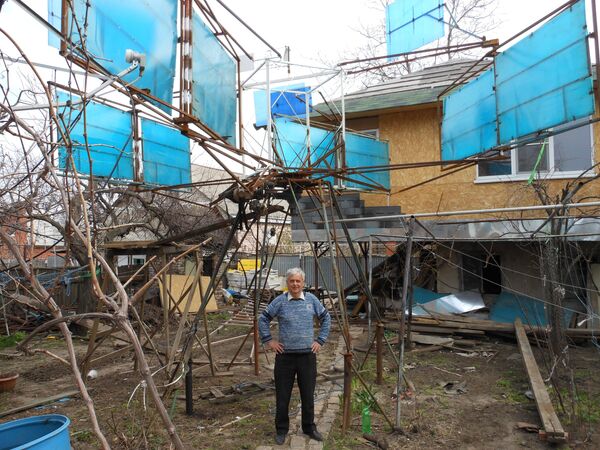 Alexander Mozgovoy
According to him, the wind wheel operates automatically and is based on a regular boat sail.
© Sputnik
Mozgovoy's startup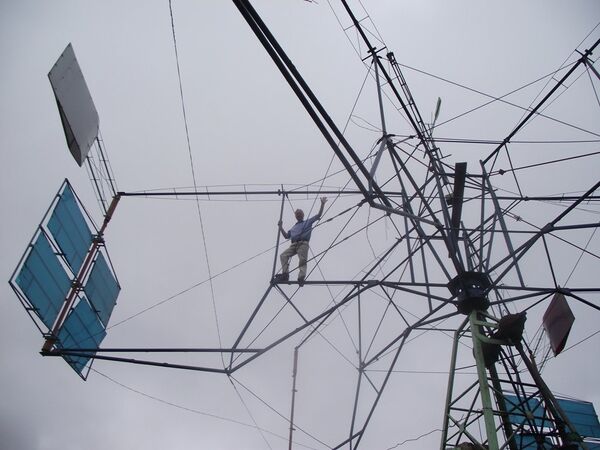 Mozgovoy's startup
"A sail allows you to obtain wind energy from very little wind speeds and it does not create noise. It means that it can be placed in close proximity to housing, that is, the device is environmentally friendly. This is not the case with engines that create a huge noise and destroy all the surrounding vegetation," he said in an interview with Sputnik.
Right back posture
Correcting your posture in less than a month will now be a piece of cake with a new gadget designed by Yegor Severov.
Yegor got the idea after buying a posture corrector and then realizing that he could make a much better one. 
"The Asana posture corrector is 30mm in diameter and 12mm thick, which is twice as less compared to others on the market. In addition, we made a soft-touch coating, not cheap plastic," he told Sputnik.
© Sputnik
Correcting posture with the help of the Asana gadget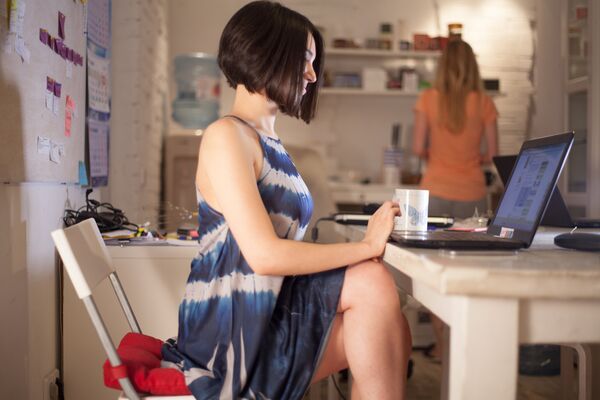 Correcting posture with the help of the Asana gadget
The Asana is attached to clothing with the help of a magnetic clip that you can press to enable or disable the gadget.
"If a person starts to stoop, the gadget will vibrate, telling them to straighten up," Severov said, adding that a testing is already underway and that the Asana will soon be able to work with a mobile phone.
The Assana's price tag in Russia will be about 3,500 rubles (roughly $55). The gadget will also be available for sale in the US and EU.
How to train and develop your thinking
A new method of conceptual thinking which will help users to quickly get to grips with new knowledge has been created by Moscow State University graduate Igor Ponomarev. In his books titled Hyper Thinking, he gives recommendations on how to master innovative thinking and accelerate the learning process.
Ponomarev launched the project in 2010, and he already released three books which can be purchased in almost any Russian online store. The books are popular with people looking to master a strategic thinking.
© Sputnik
Ponomarev's book titled Hyper thinking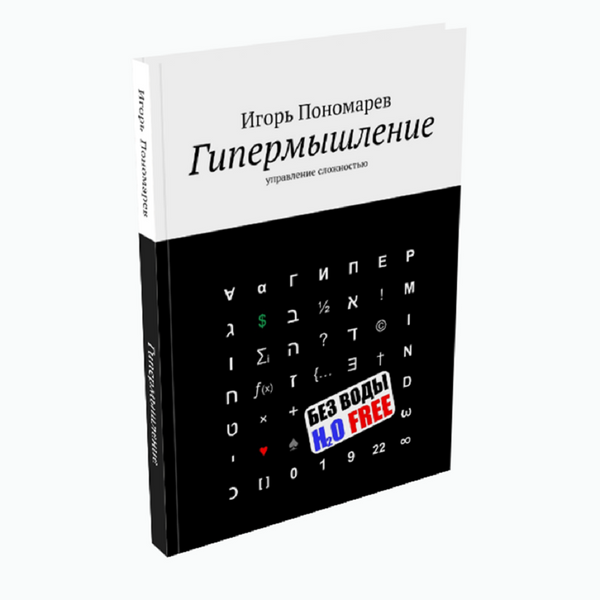 Ponomarev's book titled Hyper thinking
"The paradox of society's development lies in challenge to human thought. With the advent of smart homes and flight controllers, many corporations won't need most people to think at all, but for a few select 'star' employees who make discoveries and move technology forward. Preparing such 'stars' takes more and more time," he told Sputnik.
In this vein, he specifically mentioned China which he said has a comprehensive system body of knowledge based on cosmological treatises, such as the "Book of Changes".
"I hope to fill the eastern tradition and seek support there," Ponomarev said, adding that China offers the best prospects at the moment.