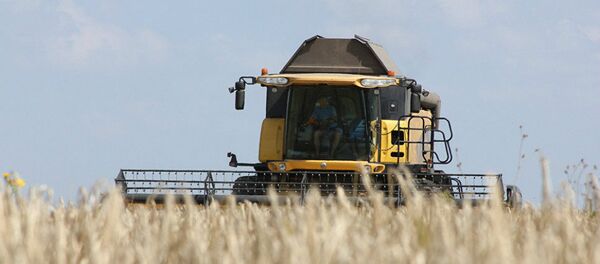 21 August 2016, 11:49 GMT
This year Russia's total grain harvest is projected to reach a
record 115 million metric tons
, including about 64 million tons of wheat.
In 2015-2016, Russia exported a record-breaking 33,893 million tons of grain, including 24,604 tons of wheat, surpassing the United States for the first time in decades. Grain exports for 2016-2017 may rise further to 40 million tons, according to the Russian Agriculture Ministry.
Russia's bumper harvest, which has been aided by the response of Russia's agricultural industry to sanctions on European food, has come at a good time for Central and South American countries who are facing higher prices for US grain. 
In 2015-2016 Mexico imported 17.9 million tons of grain, which is projected to increase to 19 million tons this year.
Mexico is the third-largest agricultural export market for the US, which exported a record $19.5 billion of food and farm products to Mexico in the 2014 fiscal year. 
However, since US presidential elections on November 8, the Mexican peso has fallen 12 percent against the dollar, which could force Mexican importers to seek their food products elsewhere, including from Russia.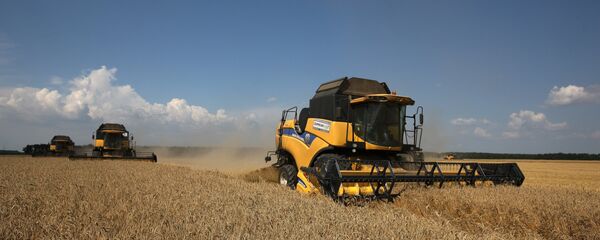 8 October 2016, 07:00 GMT
On Thursday the US Department of Agriculture reported just 164,468 tons in corn sales to Mexico in the week ended November 10, the lowest weekly volume in a month. The figure included two days of post-election trade.
According to a report earlier this year by the US Foreign Agricultural Service, last year Mexican importers were already sampling Russian grain.
"Many Mexican millers in 2015/16 have been sourcing wheat from non-traditional suppliers such as Ukraine, Russia and France, as they have said to have found the right balance between price and quality," the report stated.
Vladimir Volik from the Russian Agriculture Ministry told RNS news service that Mexico is not the only new market for Russian grain.
"Mexico is the closest neighbor to the US, a huge grain exporter. During the last trade season (2015-2016) we supplied 398,000 tons of wheat there, and the Brazilian market is also interesting for us," Volik said. 
Neighboring Argentina is Brazil's traditional wheat supplier: last year Argentina supplied 80 percent of the country's imports, followed by the US with eight percent. However, the Brazilian real has also declined by seven percent against the US dollar since November 8, making US grain less attractive there too.
In 2015-2016 Russia also exported to 66,000 tons of wheat to Nicaragua, and 120,000 tons to Peru. Over the period July-October this year, Peru bought 99,000 tons of Russian wheat, an increase of 54 percent compared to the same period the previous year.
Grain terminal in the port of Novorossiysk
© Sputnik / Mikhail Mordasov
/
Earlier this month Russia's agricultural watchdog
Rosselkhoznadzor said
that Russia may start supplying wheat to Venezuela by the end of the year, if the two sides agree on a draft food safety and phytosanitary document. 
Venezuela relies almost exclusively on imports to satisfy its demand for wheat, and imports some 120,000 tons of grain from the United States and Canada every month.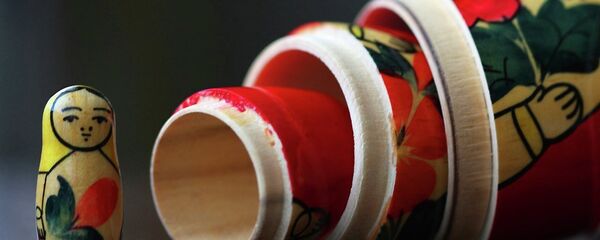 29 September 2016, 14:19 GMT
Igor Pavensky, deputy marketing director of Russian agricultural freight operator Rusagrotrans, told Gazeta.ru that low prices, cheap freight and good quality have contributed to the popularity of Russian grain.
He said that the export price of fourth class wheat in Russia's southern ports is currently just $181 per ton. In 2013, the price was around $230-$260 per ton, and in 2012 it was selling for $355 per ton.
"We have started to enter new markets, and for the first time we are sending large amounts (of grain to Japan, Vietnam, places where we didn't export much grain before. This season, we are more active in exports to Bangladesh in comparison with last year," Pavensky revealed.