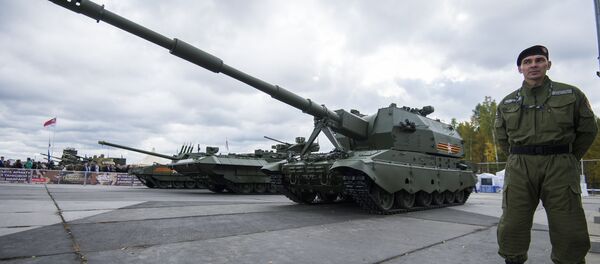 18 November 2016, 07:00 GMT
MOSCOW (Sputnik)
–
Russia is developing lethal warheads based on so-called new physical principles, chief of the Land Force's missile and artillery troops Maj. Gen. Mikhail Matveevsky said Friday.
"In terms of improving missile systems, we are working on… the development of advanced combat units, including multiple independently targetable reentry vehicles  as well as with lethality based on new physical principles," Matveevsky said.
Work is also underway to equip missile systems with state-of-the-art onboard control systems, as well as automation equipment for the preparation and launch of missiles, he added.