ANKARA (Sputnik) — Turkey is in talks with Russia on the purchase of S-400 missile systems, Turkish Defense Minister Fikri Isik said Friday.
"As for missile defense, work is continuing. We are negotiating on S-400 not only with Russia, but with other countries that have similar systems. Russia's position on this issue now is positive," Isik said in an interview with Turkey's NTV broadcaster.

9 September 2016, 14:33 GMT
Presidential spokesman Ibrahim Kalin said last month that Moscow and Anakara had agreed to work out the details of a possible cooperation on implementing the Turkish national missile defense system project.
"We hope that NATO member states would take this seriously, and our system will be compatible with the alliance's requirements. But we do not in any way reject the Russian proposal, and are actively working on it. Our ultimate goal is to manufacture these systems at home," Isik said.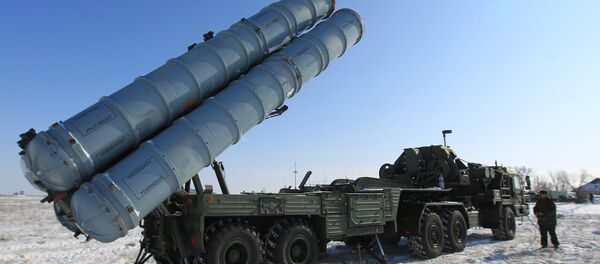 6 February 2016, 08:44 GMT
Turkey canceled last November its $4-billion tender for the procurement of components for a domestic missile defense system announced in 2009.
The S-400 is Russia's next-generation air defense system, carrying three different types of missiles capable of destroying aerial targets at a short-to-extremely-long range. The weapon is capable of tracking and destroying all existing aerial targets, including ballistics and cruise missiles.
Last year, Saudi Arabia indicated its interest in buying S-400s during an air show in Dubai. Sergei Chemezov, the head of Russia's Rostec corporation, has said that Russia could also supply China with air defense systems in a couple of years.
© Sputnik
The S-400 Triumf Mobile Multiple Anti-Aircraft Missile System (AAMS)

The S-400 Triumf Mobile Multiple Anti-Aircraft Missile System (AAMS)