LIMA (Sputnik) – Peru wants to develop relations with Russia in a number of spheres including military, Peruvian President Pedro Pablo Kuczynski said on Saturday.
"Concerning international relations, we are not a significant actor but we support the United Nations, we send our contingent so that it takes part in peacekeeping operations, we are interested in developing good relations with Russia, in further cooperation in the sphere of defense and other areas,"  Kuczynski said at a meeting with his Russian counterpart Vladimir Putin on the sidelines of the APEC summit in Lima.
He also said that Peru was going to cooperate with Russia in the sphere of technologies.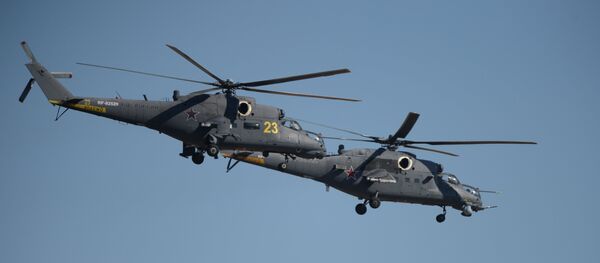 11 August 2016, 10:55 GMT
"Along with defense we want to develop cooperation in other areas – primarily in shipments of agricultural products," Kuczynski said.
On November 19-20, the Peruvian capital of Lima is hosting APEC's economic leaders' summit. The leaders of the APEC member states are expected to work out a strategic vision and guidelines for economic cooperation in the Asia-Pacific region for 2017, which will be laid down in the Lima declaration.
On the sidelines of the event, the Russian leader has already met with Vietnamese President Tran Dai Quang, and held a separate meeting with his Philippine counterpart Rodrigo Duterte.
Putin is expected to hold a number of further bilateral meetings, including with Chinese President Xi Jinping, Japanese Prime Minister Shinzo Abe and possibly with outgoing US President Barack Obama.