WASHINGTON (Sputnik) – This week, Democratic Senator Barbara Boxer introduced legislation that would jettison the Electoral College in favor of a system that pins the outcome of presidential races to the popular vote.
Her proposal follows Hillary Clinton's popular-vote win but electoral-vote loss to Donald Trump and is seen as a response to many Americans' frustration from an election that also saw Republicans retain majorities in both chambers of Congress.
"The Electoral College absolutely should be abolished, but it's not going to be," Allan Lichtman, a history professor at American University in Washington, DC, said Friday. "First of all, it favors Republicans; Republicans won't abolish the Electoral College. It also favors the small states, who won't vote to abolish it."
Lichtman added, "It's desirable to abolish the Electoral College, but I don't see it as a practical reality right now."
The Electoral College, whose 538 votes equal the number of representatives and senators in Congress, consists of state-level electors who formally choose the president and vice president based on popular-vote results.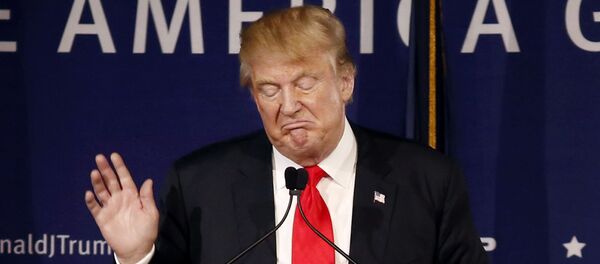 14 November 2016, 20:11 GMT
To become president, a candidate must win at least 270 electoral votes, and the race's outcome isn't official until electors themselves cast ballots – a process scheduled for December 19 in Washington.
Kerwin Swint, a professor of political science at Kennesaw State University in the state of Georgia, also believes the Electoral College is likely to remain a fixture in presidential races for the foreseeable future.
"It's very unlikely, because a Republican Congress isn't going to agree and most states wouldn't go along with it," Swint said, adding that reforming the Electoral College is more realistic.
For example, he pointed to two outliers, Maine and Nebraska, where laws require that two of each state's electoral votes go to the statewide popular-vote winner, along with one from each congressional district. The other 48 states operate on a winner-take-all basis in awarding electoral votes.
Another approach, Swint said, would be to have every state award its electoral votes to the candidate who wins the popular vote nationally.
In the November 8 election, Trump secured 306 electoral votes to Clinton's 232. As of Friday, with about 95 percent of ballots counted, Clinton's margin of victory in the popular vote against Trump was 1.4 million.