MOSCOW (Sputnik) — Government officials deliberately opted out of a parliamentary inquiry, as it would have generated a bigger public interest, and avoided appointing judges or lawyers whose conclusions could "expose organisations, departments and/or individuals to criminal or civil proceedings or judicial review", the memos said.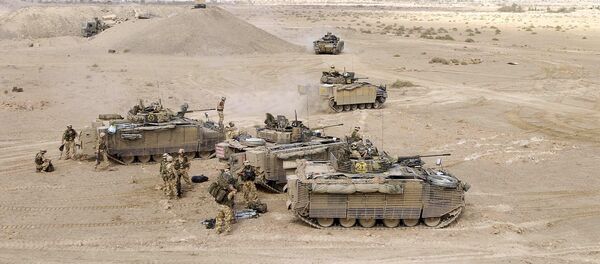 2 November 2016, 18:26 GMT
Gus O'Donnell, who was the cabinet secretary in 2009 as part of then-Prime Minister Gordon Brown's government, violated Whitehall protocol in appointing Margaret Aldred  the Secretary to the Iraq Inquiry as she had been heavily involved in Iraq policy during the period covered by the inquiry, The Guardian reported, citing 2009 memos.
The United Kingdom was part of a US-led coalition, which also included Australia and Poland, that invaded Iraq in 2003, without a UN mandate, after accusing then-Iraqi leader Saddam Hussein of possessing weapons of mass destruction, which were never found.
The Chilcot inquiry released in July 2016 after six years of deliberation, found that the UK government under the leadership of Tony Blair made a mistake by invading Iraq in 2003, as the decision to join the war was taken on the basis of flawed intelligence data and assessments.