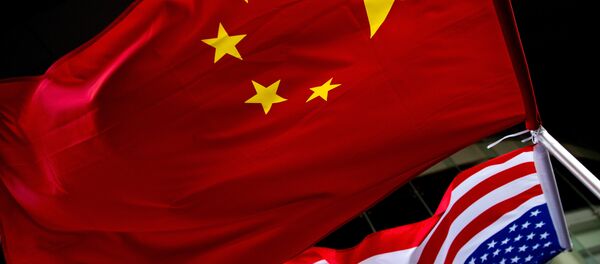 19 November 2016, 15:07 GMT
On November 8, the Republican candidate secured an unexpected victory over his Democrat rival Hillary Clinton. Trump won 276 electoral votes against Hillary Clinton's 228 votes. The Electoral College will vote on December 19, and Congress will meet to approve the Electoral College vote. Trump's inauguration is scheduled on January 20.
During his campaign, Trump said that American companies are leaving the US for other countries, and some countries, including China, take advantage of the situation.
According to the US president-elect, China is devaluing its national currency while the US government lacks those capable of countering the trend.
"You look at what China's doing to our country in terms of making our products. They're devaluing their currency, and there's nobody in our government to fight them. […] Our country is in deep trouble, and we don't know what we're doing, when it comes to devaluation, all countries all over the world, especially in China," Trump said during a debate in September.
He also vowed to label China as a "currency manipulator" and launch trade lawsuits against Beijing in the World Trade Organization (WTO). Trump stressed he would insist on the implementation of the WTO regulations.
"Trump's comments on issues like the yuan's lack credibility – he was talking wildly. But he surely has a tendency towards protectionism, and he will do something [about the exchange rate] after he assumes the presidency," Yuan Zheng, an expert on US affairs at the Chinese Academy of Social Sciences, told South China Morning Post.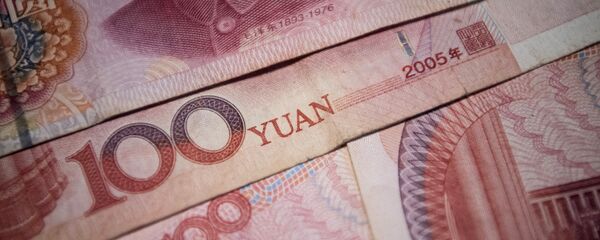 9 November 2016, 04:13 GMT
According to Julian Evans-Pritchard, a China economist with research house Capital Economics, the US Treasury needs to begin talks with China.
"A currency manipulation charge will take quite a long time. The Treasury needs to talk to China, which it has actually been doing," the expert said.
According to him, in the short run Trump's victory could play in Beijing's hands if the US Federal Reserve postpones an interest rate hike. 
"Dollar weakening is quite good for China to manage its exchange rate," Evans-Pritchard pointed out.
Earlier, the Chinese government repeatedly denied allegations that it was manipulating the yuan exchange rate. Beijing insisted that the yuan exchange rate was not the reason of a misbalance in trade between the US and China.
In turn, Pan Xiangdong, chief economist at China Galaxy Securities, noted that before assuming power in January 2017, Trump will have to sort out a number of problems, and the situation with the yuan exchange rate is not a priority.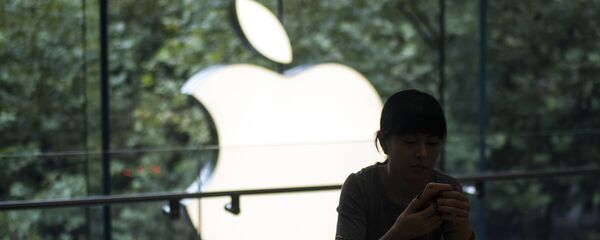 14 November 2016, 07:13 GMT
Xie Yaxuan, chief macro analyst of China Merchants Securities, noted that usually there is a difference between candidates' campaign rhetoric and the policy they embrace in practice.
He pointed out that the US and China have been closely interconnected.
"The interconnected trade relations amid globalization and their common interests mean further economic cooperation rather than confrontation," Xie said.
"A Trump presidency would lower the likelihood of a rate rise by the Federal Reserve in December," he added saying this would help Beijing fight the capital outflow and maintain the yuan exchange rate.