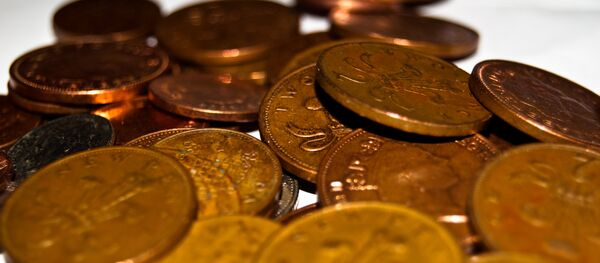 26 October 2016, 20:34 GMT
By analyzing the structure of 
coal
from different deposits in the Amur River region for 15 years, the group realized that each ton of solid fuel from the Erkovetskiy basin contains about a gram of the precious metal.
The ratio of gold to coal was ascertained through actual extraction and filtration. So far though, the filtration process has only been experimentally tested, but it is slated for installation for commercial use in 2017, the press service of the Far Eastern Branch of Russian Academy of Sciences reported.
"Both useful and useless components subside on the filters of the installation. If it catches even half of all coal passing through — it will be half a gram per ton, let's say, so it is easy to count, what an economic benefit it will be. Burn 1 ton – get 1,500 rubles (about $23)," Oleg Ageev, General Director of LLC Complex innovative technology Amur scientific center, said.
The filtration occurs as the smoke from the burned coal passes through a large cleaning system. First, the contaminants (including harmful ones) are washed out with water and then the gold is captured by filters. Then, then auriferous concentrate is removed and the material is sent for refinement.
The group expects to receive a subsidy in Skolkovo for a half a million rubles to install the industrial gold-extracting filter.