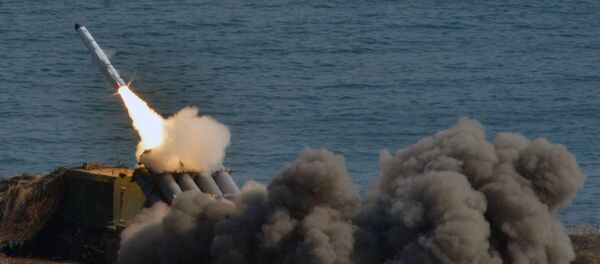 22 November 2016, 10:44 GMT
We offer you an overview of the two advanced defense systems in Russia's arsenal.
The Bastion is meant to engage surface ships including carrier battle groups, convoys and landing craft amid counter fire and electronic warfare, as well as land-based targets. These capabilities have been unveiled earlier this month when the system was used to attack ground targets for the first time in its history.
"I think this combat use was aimed at testing the system's combat capabilities against ground targets, rather than at destroying an important enemy target," defense analyst Konstantin Sivkov told RIA Novosti earlier this month.
The system is equipped with the P-800 Oniks, a supersonic anti-ship cruise missile with a maximum range of 300 kilometers (more than 186 miles). Oniks's export version is known as Yakhont.
© Sputnik / Sergey Pivovarov
 / Go to the mediabank
Russia's Bastion-P coastal defense missile system during a parade rehersal.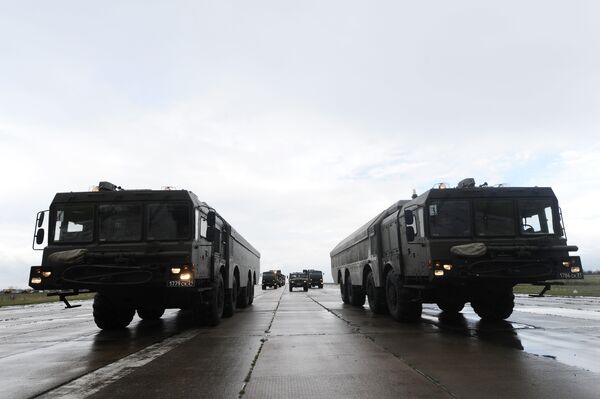 Russia's Bastion-P coastal defense missile system during a parade rehersal.
© Sputnik / Sergey Pivovarov
/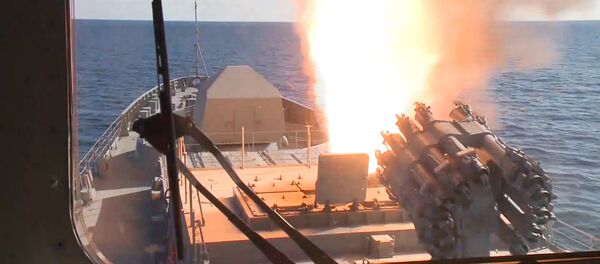 20 November 2016, 14:52 GMT
The Bastion, in development since the late 1970s, has been in service since 2010, with the first three systems delivered to the Black Sea Fleet. It is manufactured by the NPO Mashinostroyeniya rocket design bureau.
The Bastion launcher is operated by a crew of five people, including commander, operator and driver. It has a short deployment time and can be combat ready in less than five minutes. The Oniks missiles could be launched with an interval of two to five seconds.
The coastal defense missile system is capable of remaining on active standby for up to five days. It can be located up to 200 kilometers (more than 124 miles) from the coast.
The 3K60 Bal, designated by NATO as SSC-6 'Sennight', is meant to provide cover to territorial waters, naval bases, other coastal facilities and infrastructure under favorable and adverse weather conditions in daytime and at night.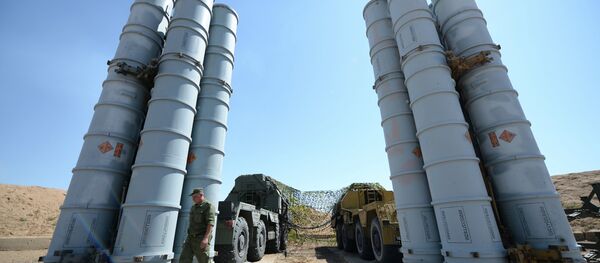 15 November 2016, 12:03 GMT
The system was developed by more than ten corporations, with JSC RPC Konstruktorskoye Byuro Mashynostroyeniya taking the lead. It has been in service with the Russian Armed Forces since 2008.
The 3K60 Bal includes up to two mobile command control centers, up to four self-propelled launching vehicles carrying Zvezda Kh-35U subsonic anti-ship missiles and up to four transport and refueling vehicles.
The system is capable of hitting targets located up to 120 kilometers (74.5 miles) away, launching a total of 32 missiles with a maximum interval of up to three seconds. It can be combat ready in less than 10 minutes.