"To Syria, the issue of creating a full-fledged Russian naval base is linked to the problem of maintaining national sovereignty. For many states a foreign military facility on their territory would mean an impairment of their rights. It's precisely the opposite for Syria. A Russian naval base will uphold Syria's sovereignty and territorial integrity," he said.
Russia's increased military presence in Syria will also send a signal to those countries which have tried to carry out operations on the Syrian territory without an explicit consent from Damascus.
"I think that other countries will have a more cautious and measured approach towards Syria's territorial integrity if Russia establishes a full-scale naval base in Tartus. This step will help to protect Syria's sovereignty and the Syrian state in general. We view the country's fragmentation as the greatest threat that Syria faces," the analyst said.
Waddah al-Jundi pointed to Turkey, the Kurds and other forces which could shatter the embattled country into pieces.
© Sputnik / Grigoriy Sisoev
 / Go to the mediabank
Russia's Pyotr Veliky missile cruiser makes port call in Tartus, Syria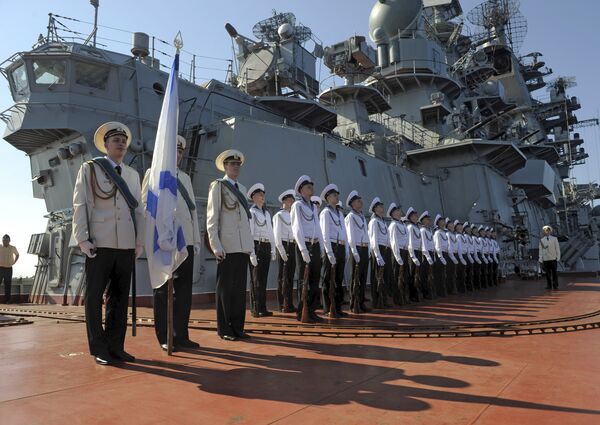 Russia's Pyotr Veliky missile cruiser makes port call in Tartus, Syria
© Sputnik / Grigoriy Sisoev
/
If Russia upgraded its current facility to a full-fledged base at least a decade ago, history could have taken a different course, the analyst suggested. "The lack of the balance of power has led us to this," he said, referring to the devastating Syrian crisis.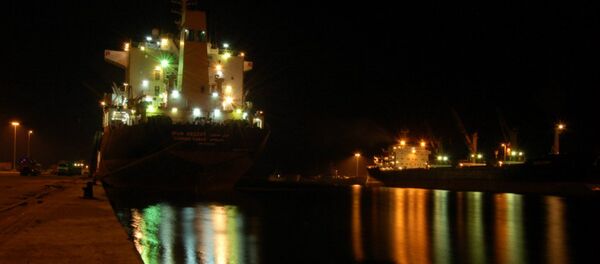 21 November 2016, 08:35 GMT
The Russian Defense Ministry has kept a small naval maintenance and support facility in Tartus since 1977. In October, Russian defense officials said that they planned to build a full-scale base in the Syrian port city.
On Monday, Viktor Ozerov, chairman of the Federation Council Committee on Defense and Security, told RIA Novosti that the base could be upgraded in up to two years. "I believe that during this period the facility could be transformed into a fully-scale naval base capable of providing the full spectrum of maintenance and repair services for combat and auxiliary ships," he explained.
Moscow could sign an agreement with regard to the base for 49 years, the Russian senator added.