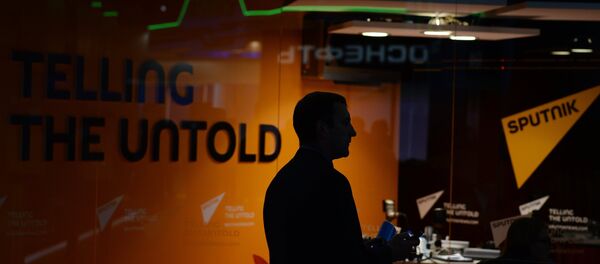 23 November 2016, 10:55 GMT
The EU Parliament adopted a draft resolution proposed by EU lawmaker from Poland Anna Elzbieta Fotyga on EU strategic communication to counteract propaganda against the bloc by third parties, which says that Russia is allegedly engaged in propaganda against the European Union.
A total of 691 lawmakers participated in the vote: 304 voted in favor of the resolution, 179 against it and 208 abstained from voting.
Authors of the document equate counteracting Russia with the resistance to Daesh terrorist group and call on EU member states to boost financing counter-propaganda projects.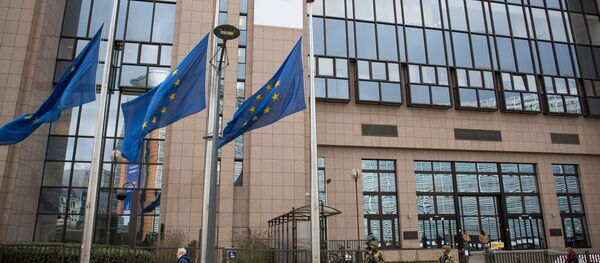 22 November 2016, 14:08 GMT
According to the EU Observer media outlet, the working group on information counteracting Russia may get 1 million euros ($1.06 million) to pursue the above-mentioned aim. The non-binding draft document says that Russia is allegedly "aggressively employing a wide range of tools and instruments" to weaken the European Union.
The draft resolution claims that Russia is allegedly providing opposition political parties and organization in the EU member states with financial support, using bilateral interstate relations to divide the bloc. The Sputnik news agency, the RT channel, the Russkiy Mir foundation and the Russian Federal Agency for the Commonwealth of Independent States, Compatriots Living Abroad, and International Cultural Cooperation (Rossotrudnichestvo) are named as main information threats to the European Union.
In order to counteract the so-called Russian propaganda, the document calls on the EU members states to cooperate with NATO to develop mechanisms of coordinated strategic communications and countering hybrid threats.
The resolution also alleged that Russia is using religious groups, such as the Orthodox church to "challenge Western values, divide Europe."